Super Cash Register software easily transforms any PC into a point-of-sale solution that is both cost-effective and versatile. Perfect for businesses looking for a streamlined, efficient method of conducting transactions.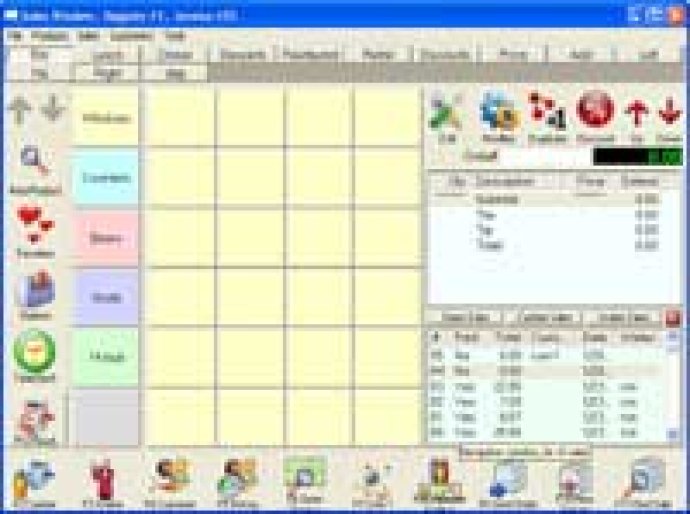 Are you tired of using outdated manual cash registers that are frustrating and inefficient? Look no further than our versatile and cost-effective point of sale software. With the ability to turn any PC into a Super Cash Register, this software offers touch screen, scanner, or keyboard/mouse operation, making it suitable for any business.

Network compatible and able to process sales and manage inventory, this software can track sales, commissions, sales staff, cashiers, vendors, and customers with ease. Products can be sold or rented, and have a vendor, category, department, and different tax rates assigned to them.

In addition to the above, this software has many other features like One Button Sales Totals & Reports, On the Fly Inventory Entry, Password Security, Quotes, Rentals, Inventory Control, Billing, Mailing Lists, Terms, Invoicing, Packing Slips, Automatic Sale Discounts, and more. Plus, it is effortless to import and export products, customer lists, and sales information, and can send/email all reports/sales/inventory with ease.

To make things even more convenient, this software supports USA tax or UK tax methods, making it accessible to businesses around the world. What's more, this version was designed to be simple, fast, and easy to learn, with no setup required. Additionally, it's compatible with the industry's scanners, printers, and cash drawers.

And, there's more! Our software has other versions available, perfect for restaurants, bookstores, and tailored to specific countries like the USA, UK, Canada, and Australia. So, why wait? Get started with the Super Cash Register software today and simplify your business operations.
What's New
Version 13: N/A