FreeNetEnumerator software is designed for enumerating computers in a domain. It has varied enumeration parameters, which helps enumerate all kinds of computers including SQL servers, primary and backup domain controllers.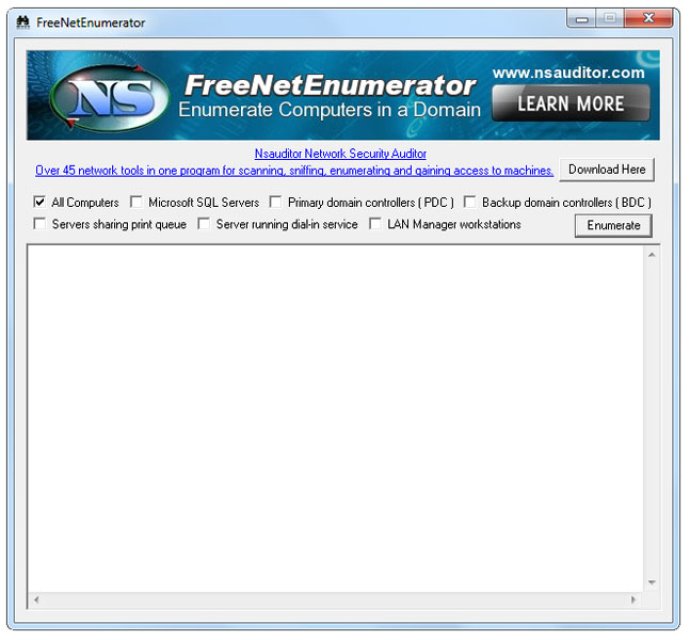 If you need to quickly and easily identify all the computers in a domain, then you should definitely check out FreeNetEnumerator. This powerful tool can help you to enumerate all of the computers in a domain, depending on the specific parameters that you choose to use.

With FreeNetEnumerator, you have the ability to select from a variety of different enumeration options. For example, you can choose to enumerate all computers in the domain, or you can narrow your search to just Microsoft SQL servers, primary domain controllers, backup domain controllers, primary domains, and more.

The interface for FreeNetEnumerator is also very user-friendly designed to make it easy for anyone to use regardless of their prior experience. So if you're looking for a powerful tool that can help you to quickly and easily enumerate computers in a domain, then you need to try FreeNetEnumerator today!
What's New
Version 1.6.5: Updated network computers enumerator