Grinbo is a 2D arcade and adventure game with many interactive objects and logical puzzles to solve. It provides dozens of tools, toys, and items to entertain the player. The game is easy to understand but will challenge the mind.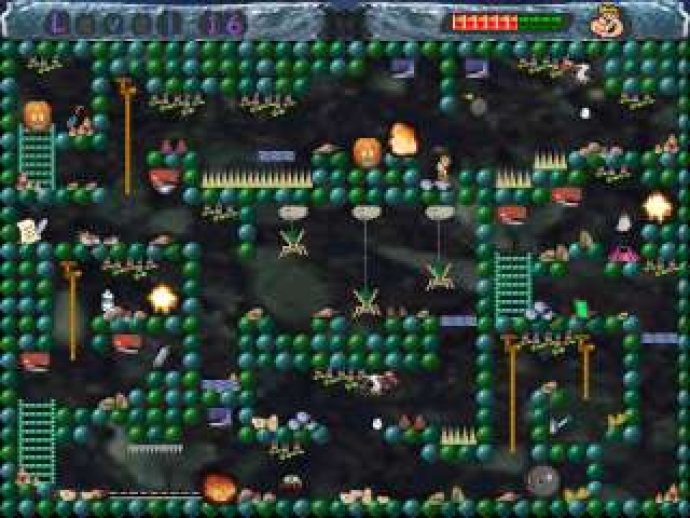 Grinbo offers a unique blend of adventure and puzzle solving. With a diverse array of items, tools, toys, and objects to interact with, players will have plenty to keep them engaged. While the game is easy to pick up, it offers plenty of challenges to keep players' minds active.

The premise is simple: a small kingdom called Guffyland exists on a little planet. The inhabitants are peace-loving creatures who spend their days playing without a care in the world. However, there is a dark portal on the planet that the king has forbidden anyone from accessing. His mischievous son Grinbo couldn't resist the temptation and opened the portal, only to be transported to a strange new world. Now, Grinbo must navigate various dangerous worlds filled with enemies and puzzles in order to find his way back home.

The gameplay is immersive and requires players to use their wits to solve the various puzzles that stand in their way. With the fate of Grinbo's return home dependent on the player's choices, it's up to you to help him solve the puzzles and defeat the enemies in his path.

Overall, Grinbo is a fantastic choice for those who enjoy adventure and puzzle games. It's easy to learn, yet challenging enough to keep players engaged for hours on end. With its unique storyline and engaging gameplay, Grinbo is sure to provide hours of entertainment.
What's New
Version 1.0.6: N/A