Download the free shareware version of Mancala today, one of the oldest two-player strategy games in the world, played in Asia and Africa for over 7,000 years. Compete against a computer opponent.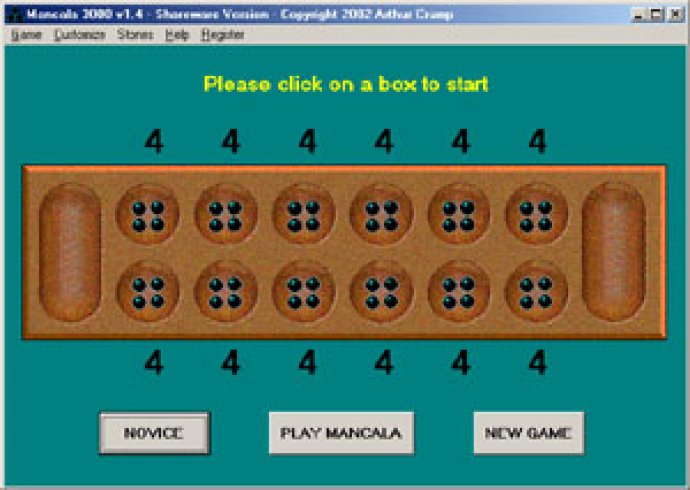 Mancala is an intriguing two-player strategy game that has stood the test of time and garnered a worldwide following. Originating in Asia and Africa over 7,000 years ago, it continues to captivate players with its unique gameplay and rich history.

This game is now easily accessible to all thanks to its free shareware version, available for download today. With this software, you can play against a computer opponent and hone your skills with Mancala from the comfort of your own home.

The intuitive interface and customizable settings make it easy for players of all ages and skill levels to enjoy. Additionally, the software constantly updates to improve gameplay and fix any bugs or issues.

If you enjoy classic board games or are simply looking for a new challenge, Mancala is a must-try. The free shareware version allows you to explore the game at your own pace and decide if it's the right fit for you. Download it today and experience the timeless appeal of this ancient strategy game.
What's New
Version 3.1: N/A