MB Numerology Divination is a software that predicts your future by analyzing the number patterns of the dice in your past, present, and future. It provides a detailed numerology reading based on those analysis.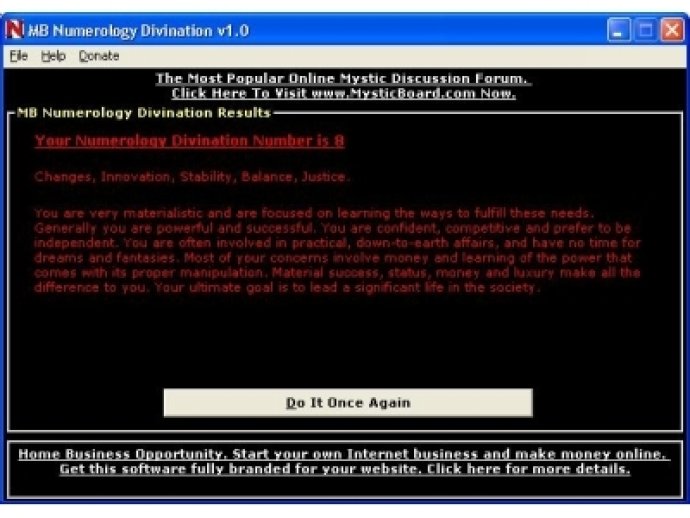 MB Numerology Divination is a free tool that utilizes numerology to provide users with a reading based on the number patterns of the dice. The results incorporate past, present, and future castings to predict the luckiest number for each individual. The software allows for a deeper understanding of oneself by revealing virtues, characteristic features, personality traits, and behavioral tendencies associated with one's numerology number.

The significance of this tool lies in its ability to provide a broader insight into the user's channeling of energy, gains and losses, and the necessary steps to achieve the ideal life envisioned. In using MB Numerology Divination, users can potentially uncover latent characteristic features that were previously unacknowledged, leading to a fuller exploration of life.

The software grants users comprehensive knowledge of basic tendencies and both positive and negative personality traits. In this way, MB Numerology Divination enables individuals to live their lives to the fullest by bringing awareness to various aspects of their personality and character. Overall, the software is a helpful tool for those seeking deeper insight into their numerology readings.
What's New
Version 1.0: NA