Metamorphosec English Word Guess Game is a Windows tool for learning English by guessing hidden words. It includes Training and Test modes and offers more than 1200 words.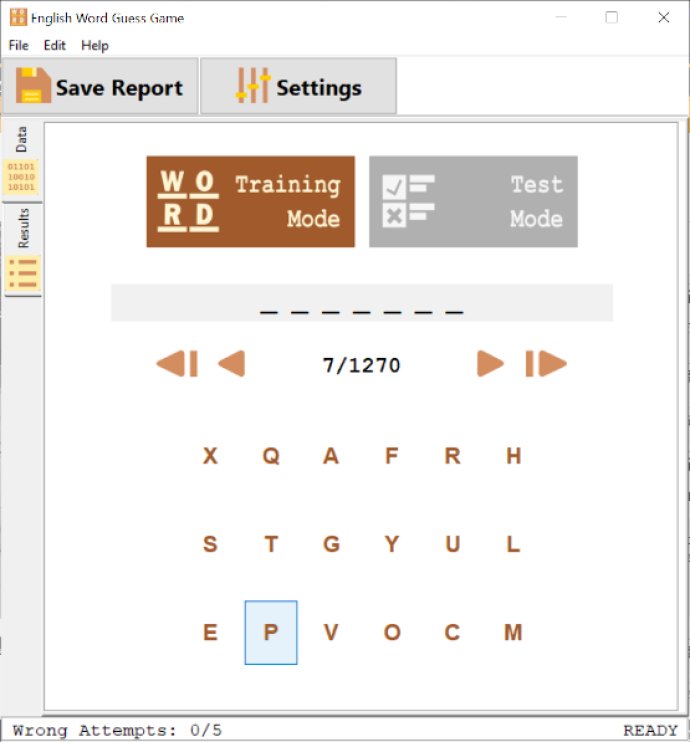 The Metamorphosec English Word Guess Game is a great software tool for those who are seeking to learn English through gameplay on their Windows operating system. With its two unique modes of play, the user can either utilize the Training Mode or the Test Mode to improve their vocabulary.

The Training Mode provides access to over 1200 words for the user to guess and learn from, while the Test Mode offers a more challenging experience with different configurations available for Points Deduction and Passing Grades. This feature ensures that the user is always sufficiently challenged.

However, it's essential to note that the UNREGISTERED version of the software has limitations. For instance, it's only suitable for personal use, and users can only save files at the Saved Documents folder on Desktop. Additionally, questions are limited to 100 words in Training Mode and 10 words in Test Mode. The maximum character length is restricted to 10, and settings are disabled.

To take advantage of the full features that this software offers, it is necessary to purchase a License Key. With this key, all the restrictions mentioned above are removed, thus making the software even more useful to the user. Overall, the Metamorphosec English Word Guess Game is an excellent investment for anyone looking to develop their vocabulary and engage in an exciting learning experience.
What's New
Version 1.0.0: https://metamorphosec.com/Files/Changelog/changelog_metwgen.txt