Metamorphosec German Word Guess Game is a Windows-based software that helps users learn German by guessing secret words. It features a Training Mode and Test Mode with a database of over 1400 words to play with.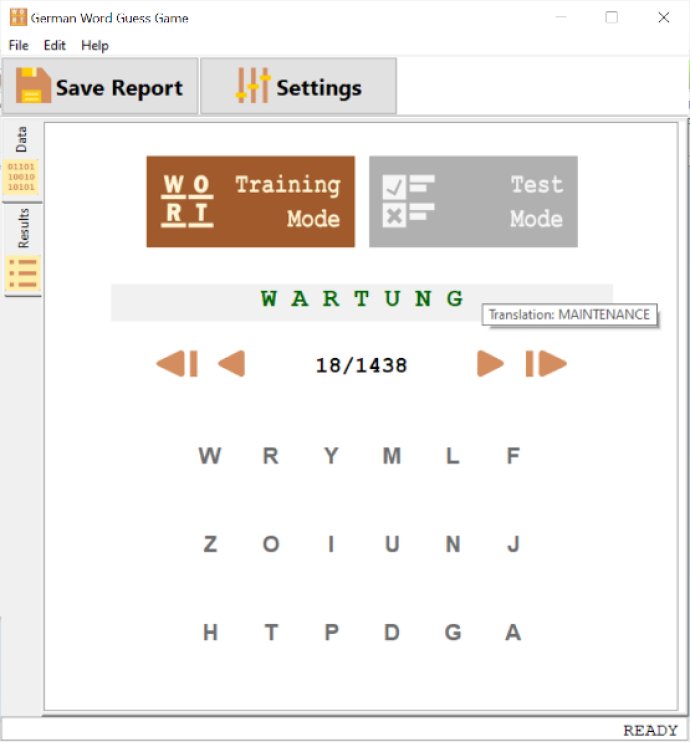 The Metamorphosec German Word Guess Game is a software tool designed to assist users in learning the German language. It operates on the Windows platform and offers two distinct modes of play. These modes are the Training Mode and Test Mode.

With the Training Mode, users can play with over 1400 words to develop their skills. Moreover, after the training period, you can challenge yourself through the Test Mode. In Test Mode, users can fine-tune the settings by using Points Deduction and higher Passing Grade to make it more challenging.

However, there are limitations to the UNREGISTERED version. Firstly, it is only meant for personal use, and you can only store your files in the Saved Documents folder on Desktop. Secondly, the Training Mode is limited to 100 words, and the Test Mode is limited to 10 words with 10-character strings. Furthermore, the Settings function cannot be used.

To obtain full access to this software, users need to purchase a License Key. That way, they can unlock all the features and maximize the learning experience.
What's New
Version 1.0.0: https://metamorphosec.com/Files/Changelog/changelog_metwgde.txt