MSI to EXE Maker is a software tool that converts MSI files to EXE installer files. It features a powerful migration algorithm and supports the .NET framework installer for creating the new setup package while retaining the original file's structure.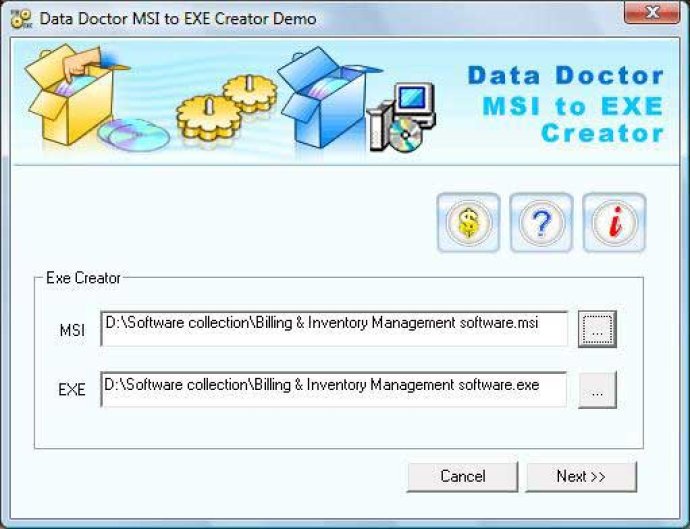 I recently had the opportunity to test out MSI Installer to EXE Installation Package Converter Software and was impressed with its capabilities. This amazing program effectively collaborates complete functionality of Microsoft Installer files into EXE setup packages with ease. One of the best parts about this program is that it provides a simple, one-click facility to convert any .Net framework MSI file into an executable, installer package without making any data loss.

The user-friendly interface allowed me to easily create my very own executable setup package from an MSI (Windows Microsoft Installer) file within just a few minutes. Another great feature of this software is that it is capable of running on any version of the Windows operating system, including Windows Vista Home Basic, Premium, Enterprise, Ultimate, XP, NT, 98, ME, 2000, and 2003 server.

The MSI Package to EXE setup maker tool comes with an advanced, powerful installer file conversion algorithm. This technology allows even normal users to produce their very own .exe setup packages of their selected .msi files without using any coding style or complex tool. Additionally, the utility provides a complete help manual that shows simple steps for handling the software without requiring additional technical support.

The program also allows users to convert Microsoft installer files (.msi) into .exe files safely and automatically. It even saves all converted MSI files at user-specified safe locations on the hard drive.

Overall, I was incredibly impressed with the capabilities of MSI Installer to EXE Installation Package Converter Software. Some of its features include the ability to create portable, executable setup files from .msi installer packages, maintaining the quality of the installation package during the whole conversion process, and compatibility with all Windows operating systems, including Windows Vista, XP, etc. Best of all, it allows you to convert Microsoft installer files (.msi) into .exe files within just a few minutes.
What's New
Version 3.0.1.5: Added support for making exe file using .Net framework