"My Internet TV" is a free TV software that connects to your PC through internet connection, providing access to global news, sports, videos, and music without the need for a TV tuner card or any hardware installation.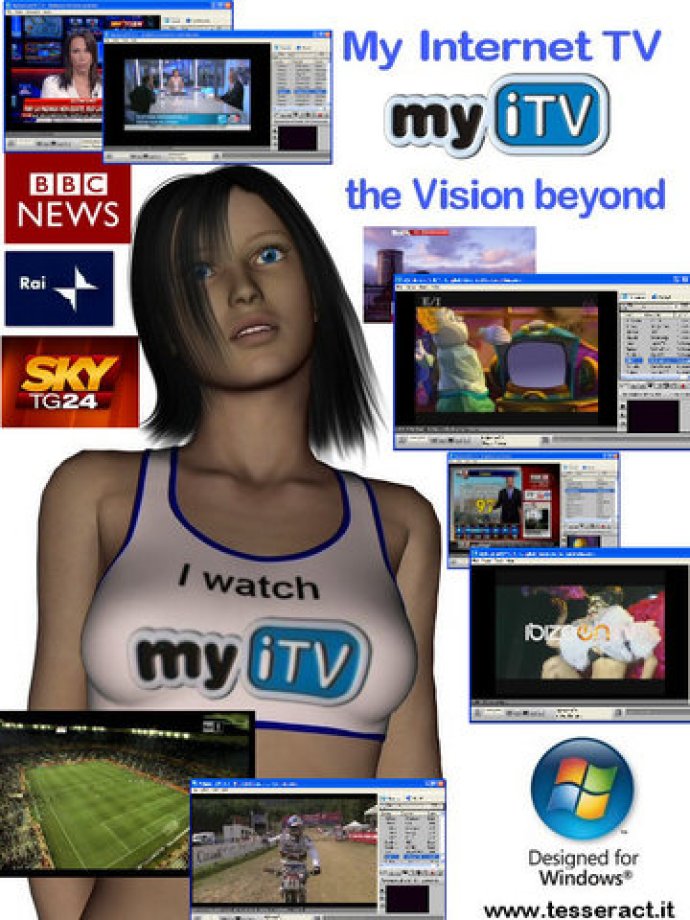 If you're looking for a software solution to watch TV on your PC, look no further than My Internet TV. This powerful application lets you access hundreds of free channels from countries all around the world, in a variety of languages. Best of all, it's incredibly easy to use – simply scroll your mouse wheel or use the keyboard arrows to browse the channel list.

One of the standout features of My Internet TV is the preview window, which functions independently from the main video window. This makes it easy to quickly switch between channels or see what's playing on another channel without interrupting your current viewing experience. Plus, the application is fully resizable and customizable, so you can make it look and feel exactly how you want it to.

My Internet TV also lets you create a list of your favorite channels, giving you quick and easy access to the ones you use most frequently. And unlike other similar software programs, My Internet TV makes it a breeze to create a personalized list of channels that reflects your unique viewing preferences.

Perhaps best of all, you don't need any additional hardware to use My Internet TV – no TV Tuner Card, no satellite, nothing. All you need is an internet connection, and you're ready to unlock a world of video, music, and information. So go ahead, download My Internet TV today and start enjoying all the benefits of this amazing software!
What's New
Version 10.1: - New width and height dimensions - Some minor updates for italian channels
Version 8.0: - Channel Property Window shows channel protocol - Bad channel url reporting feature - Recording improvements: if channel protocol is rtsp or http now we try to record as mms - Listviews now support enter key press - Show/Hide right panel command now remembers old dimensions - Facebook menu item add
Version 7.2: - Added new button for video window reset - New plugin html for not standard streaming - Channels list updated - Some minor inferface updates
Version 7.1: - Added info about last date test in channel property window - Uninstall process improved - Channels list updated - Some minor inferface updates
Version 7.0: - New option for video aspect ratio settings - Channels list updated with full genre classification - Windows Media Player restored as main video engine - Better recording functions
Version 6.0: - Record option - Play flash videos
Version 5.1: - Channels list updated - Some minor interface updates
Version 4.0: New graphic theme, Add channel feature, Show/Hide right panel button added, Bug fix for volume slider bar, New favourites management, New channel property window, New "Visit HomePage" command, Channels list updated, Setup fix for Windows Vista, New channel database structure
Version 2.0.4: Channels list completely updated, search facility