onlineTV provides a plethora of entertainment options including live TV, radio, webcams and music videos. Users can easily select their favorite music videos and listen to local stations while staying updated with the latest news.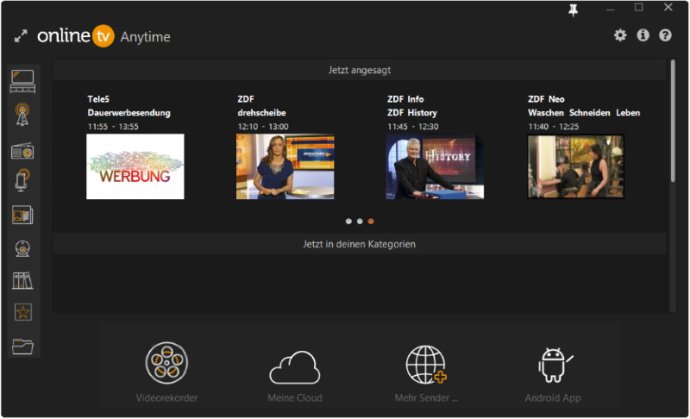 OnlineTV is a comprehensive software that boasts access to hundreds of music videos, TV live streams, radio streams, webcams, and more. With this program, users can conveniently choose from a vast selection of music videos to watch their favorite songs. Additionally, they can listen to their preferred local radio stations directly through the internet, including such popular options as NDR2 or FFH.

OnlineTV also allows users to keep track of the latest news from their daily newspaper, no matter their location on the globe. Even without a television, individuals can access the program with just a computer and internet connection.

One of the most significant benefits of onlineTV is that it provides the ability to record while watching and upload the video to popular cloud services like Google Drive or SkyDrive. This feature ensures that users won't miss any news, TV shows or streaming events, and can easily access the media on their own time.

Overall, onlineTV is an excellent software option for those who want easy access to various media formats in one central location. Its streamlined design and user-friendly interface make it an attractive choice for all levels of users.
What's New
Version 10.0.0.20: New Release. Now with more TV support (RTL, SAT1, Pro7 ...), Video recording, Cloud support and many more