Passvers iPhone Unlocker software can unlock iOS devices, remove screen lock, Apple ID, and screen time passcode. It is compatible with a wide range of iPhone, iPad, and iPod Touch models, including iPhone 13 and the latest iOS 15.1.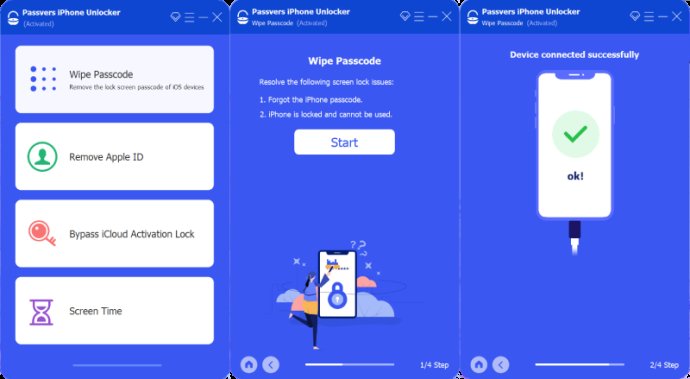 The Passvers iPhone Unlocker is an exceptional piece of software that is specifically designed to unlock almost all iOS devices without any limitations. With its powerful capabilities, it provides users with a professional and effective solution to unlock their iOS device. Additionally, it also enables users to update to the latest iOS version after wiping the existing passcode.

Furthermore, this software allows users to conveniently wipe their Screen Time or Restrictions Passcode without any data loss. It is designed to be a reliable and efficient iOS password removal tool that makes it remarkably easy to unlock your iPhone, iPad, or iPod. With just a few clicks on your Mac, you can free yourself from the worry of forgetting your password.

In conclusion, the Passvers iPhone Unlocker is undoubtedly a must-have tool for iOS device users who need to bypass a password of any kind. Its exceptional performance makes it one of the most effective and powerful unlockers available in the market today. Get your hands on this incredibly useful software and start unlocking your iOS devices in no time!
What's New
Version 1.0.6: New Release