A stand-alone Windows application for splitting and merging PDF documents quickly and easily. This software enables users to split large PDF files into smaller ones and merge multiple PDF files with ease.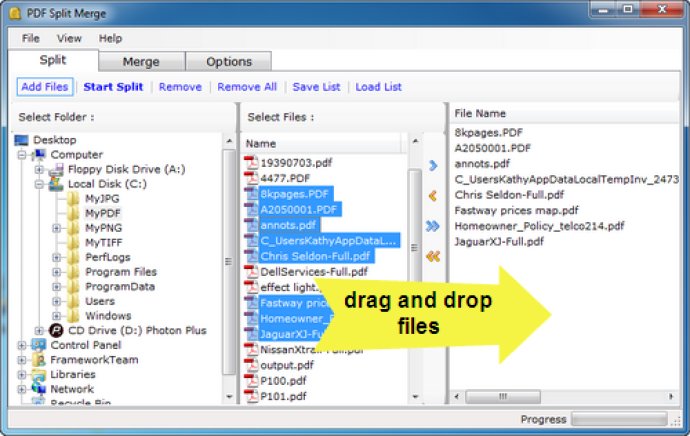 If you're looking for a fast and easy way to split and merge your PDF documents, look no further than PDF Split Merge. This stand-alone windows application offers a simple and efficient solution for managing your PDF files, whether you need to split large files into smaller ones or merge several files together.

One of the key benefits of PDF Split Merge is that it does not require Adobe Acrobat, making it an accessible and affordable option for users of all levels. With its intuitive interface and powerful functionality, this software offers a range of features designed to simplify your PDF document management, including:

- Splitting PDF files into single pages or sets of pages, based on page groups and custom page ranges.
- Automating the process of splitting, so you can quickly and easily divide your files into smaller sections.
- Merging one or more PDF files into a single document, with the option to combine, join, append, or concatenate the files as needed.
- Automating the process of merging multiple PDF files, so you can streamline your workflow and save time.
- Rearranging pages in a PDF document, with easy drag-and-drop support for added convenience.
- Saving and loading batch lists, so you can easily manage multiple files at once.

Overall, PDF Split Merge is a powerful and versatile software tool that offers a wide range of features for managing your PDF files. Whether you're a business user who needs to manage large volumes of documents, or an individual who wants to simplify their PDF management, this software can help you achieve your goals quickly and easily.
What's New
Version 1.1: N/A
Version 4.0.1.5: Support for all splitting and merging