PDF to JPG Convert converts PDF documents to JPEG images in batches on Windows. It allows converting to high color and gray JPEG formats and lets users specify the JPEG file's image quality percentage.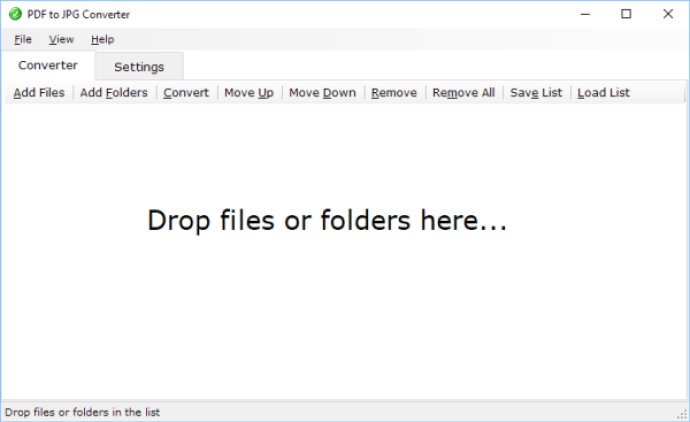 PDF to JPG Convert is a software tool designed for Windows operating system users who need to convert a large number of PDF documents to JPEG format quickly and efficiently. With its easy-to-use interface, users can easily convert a single PDF file or multiple files in batch mode.

This software has advanced features such as support for both high color and gray JPG, and the option to specify quality percentage for the JPEG file output. The result pages can also be customized to meet specific user requirements.

PDF to JPG Convert also offers support for encrypted PDF files, which can be converted without the need for special software or additional steps. In addition, this tool supports vector graphics and can convert them into JPG files, as well as converting the image into 24bit and 8bits gray formats.

Another key feature of PDF to JPG Convert is its flexibility regarding image resolution. Users can choose any resolution for the generated image files, which makes this tool ideal for users who require high-quality output images.

The drag and drop feature of this software makes it easy for users to add PDF files for conversion. Furthermore, PDF to JPG Convert does not require Adobe Acrobat or Reader support, meaning users can convert PDF files without having to install additional software, reducing the time required for conversion.

Overall, PDF to JPG Convert is an excellent software tool for users who need to convert a large number of PDF documents to JPG format quickly and accurately. It offers advanced features and flexibility, making it a worthwhile investment for businesses and individuals who need to convert PDF documents regularly.
What's New
Version 1.4: Improved: File selection.
Fixed: Minor bug fix for Windows 10.
Version 1.3: N/A
Version 1.0: N/A