PG Matchmaking Pro is an ideal software for those wishing to establish an online presence in the dating industry. It offers user registration and contact request functions, customizable database management, and an admin mode to manage clients. It also offers attractive design, multilanguage support, and free installation and hosting services.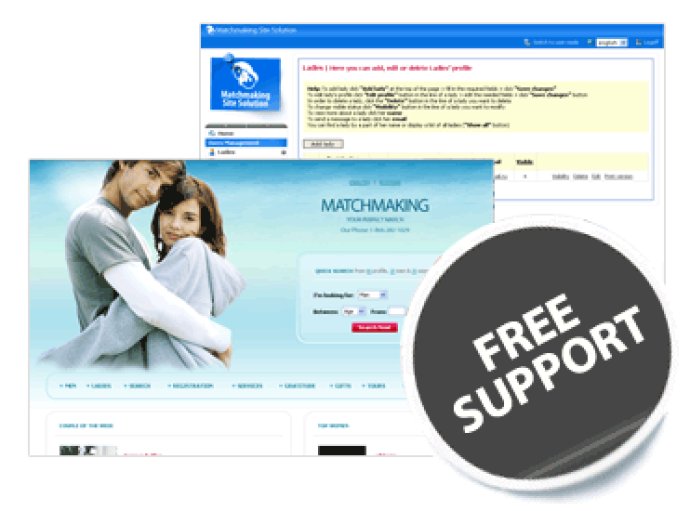 If you're a matchmaker, coach, or dating agency service provider, the PG Matchmaking Pro software might be just what you're looking for! It's a highly flexible dating site that's packed with all the features and functionalities you'll need to provide professional dating services.

One of the most impressive things about this software is its advanced administration panel, which makes it easy to manage clients' data, including their profiles and resumes. You'll also appreciate the intuitive and highly effective matchmaking tool, which simplifies even the most complicated matchmaking tasks. Plus, the software is highly customizable, allowing you to adjust the design and language to suit your local community's needs.

With the PG Matchmaking Pro software, your clients will be able to register and fill out personal resumes, search through other people in your database, email them (for an extra charge, if you'd like), leave feedback, and even be listed as a couple in your success stories section. Plus, the software comes with an attractive design, an interactive menu, and many more features that are highly in demand among professional matchmakers and dating services.

If you're new to the world of matchmaking, don't worry: you don't have to start from scratch. This ready-made solution has all the functionalities and features of a professional matchmaking agency or service. Plus, with the basic version, you'll be able to customize the design to update the settings to suit your requirements.

Lastly, we'd like to highlight the excellent support and customization teams that are standing by to help you set up your site according to your specific requirements. Whether you're a seasoned matchmaker or just starting out, this software has everything you need to take your business to the next level!
What's New
Version MAR.2011: Last changes:
- New section in profile questions;
- Bug fixing.
Version NOV.2010: bug fixing
Version SEP.2010: bug fixing
Version JULY.2010: bug fixing
Version MAY.2010: bug fixing
Version APR.2010: bug fixing
Version MAR.2010: bug fixing
Version FEB.2010: bug fixing
Version JAN.2010: bug fixing
Version DEC.2009: bug fixing