Photo Booster is a user-friendly photo enhancement software that makes it easy to perfect your photos. The software offers adjustment tools to turn good-looking photos into spectacular ones while maintaining a great level of details and a natural look and feel.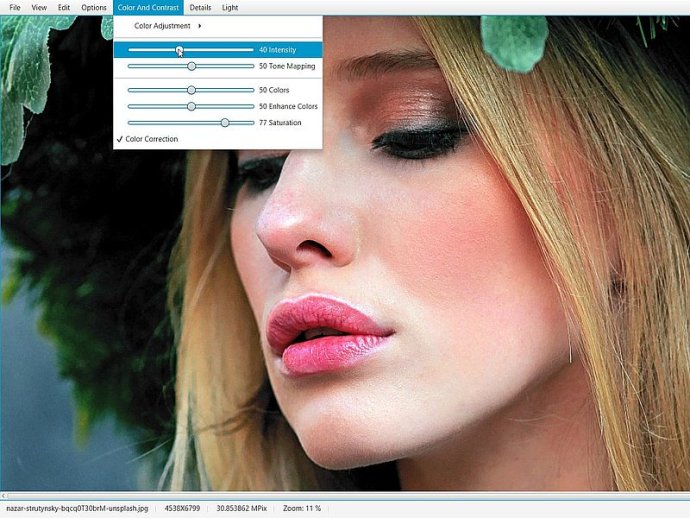 If you're looking for a photo enhancement and adjustment software that's easy to use, Photo Booster is definitely worth checking out. Ideal for both casual and advanced users, it can enhance and adjust colors, brightness, contrast and increase details to be more visible and expand the dynamic range. The result is an impressive improvement in overall photo quality that transforms good-looking photos into spectacular, natural-looking images that are full of detail.

One of the standout features of Photo Booster is the ability to use it twice in a row or alongside other photo editing tools. This means that you can further improve the quality of your photographs and get the most out of your digital files.

The software offers a range of image enhancement functions, including the ability to increase level of detail and sharpness for great looking photos, enhance photo clarity for stunning results, and create natural-looking photos that enable you to unlock the full dynamic range of the scene. Another feature of Photo booster is the ability to adjust and improve colors to make them more vibrant and richer.

Additionally, you can use Photo Booster to refine the lighting in your photos, adjusting the brightness to reveal details in images that are either too bright or too dark. The Contrast adjustment feature helps you to make the colors and textures in your shots stand out.

All in all, Photo Booster is a highly effective and user-friendly photo enhancement software that can help you get the most from your digital photos. Whether you're looking to edit your photos for personal or professional use, this software will help you to achieve impressive results with ease.
What's New
Version 22.5: Improved adjustment and enhancement of colors and contrast. More options added to fine-tune colors.
Improved adjustment of brightness and light to reveal details in photos.
Expand Dynamic Range - Create natural-looking photos and unlock the full dynamic range of the scene.