Plusync offers a secure and efficient way to synchronize and backup files across multiple devices. The software uses LAN transmission for added convenience and privacy, eliminating the need for cloud storage.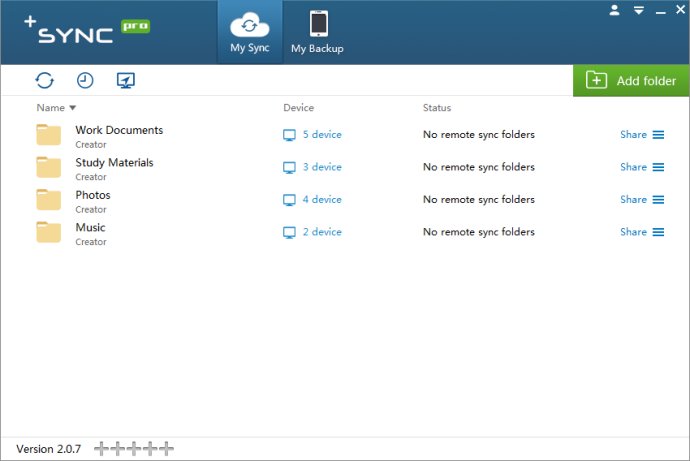 Plusync is a reliable software option for those looking to synchronize folders and back up files securely, quickly and conveniently. It supports multiple devices and computers, and it utilizes LAN transmission instead of cloud storage. This means that it is highly secure and does not rely on an external server, nor does it offer public file sharing capabilities.

One of the most notable features of Plusync is the ease with which it allows users to sync files and folders between multiple computers and mobile devices. It provides real-time synchronization of files and performs exceptionally well when transferring large files.

Moreover, Plusync enables seamless file transfers between devices, ensuring that users can always access their files from any device or computer. The software also allows for easy file sharing with friends or colleagues, and access control can be set up for shared folders, including read-only and read-write options.

With Plusync, users can even preview files before syncing them to their local devices. Additionally, the software utilizes a vector clock algorithm to keep track of all file operations and history, providing users with a complete record of all file operation events.

In conclusion, Plusync is a highly reliable and convenient solution for file synchronization and backup needs. It comes packed with features that allow users to transfer files between devices, set up access control, and even preview files before syncing them locally. Its LAN transmission ensures maximum security, with no reliance on external servers and no public file sharing capabilities. Plusync's vector clock algorithm keeps track of all file operations, ensuring that users always have a complete record of every event.
What's New
Version 2.0.7: Invitation system.