The Windows XP Backup Restore Tool efficiently restores data from backup files. Using the BKF Repair tool, users can open and restore applicable backup files without losing any data. The software is safe to use as it maintains the original content of the corrupt backup file while restoring it to Windows 8.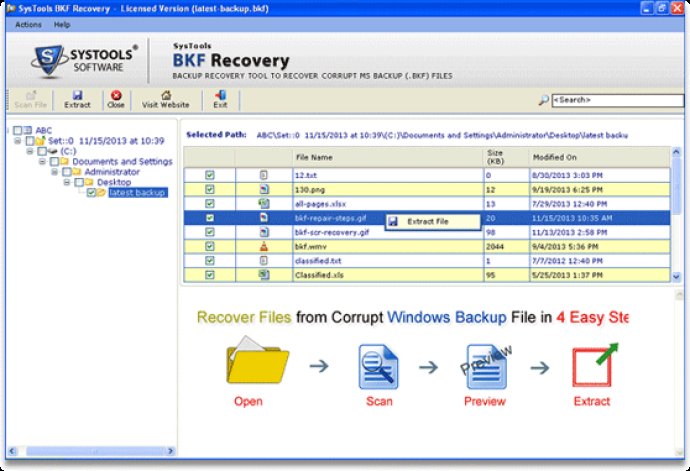 Are you looking to restore your Windows XP backup data and struggling with the process of restoring it to Windows 8? There's no need to worry anymore! With Windows XP backup restore utility, you can quickly find solutions to all your dilemmas, including how to restore XP backup database and how to move XP backup to Windows 8.

This robust software offers a speedy solution that can quickly restore your precious data and items with just a few mouse clicks. You can easily evaluate the software before buying the full edition with its demo version that allows you to quickly restore your Windows XP backup data.

After assessing the software's overall performance, you can get your personal license for just 89 USD. So, don't hesitate to give this incredible BKF repair software a try and experience its remarkable data restoration capabilities.
What's New
Version 6.0: Updated Features