Create web pages without programming knowledge using a step by step interface. Simply input your information, and the software generates all the code for you.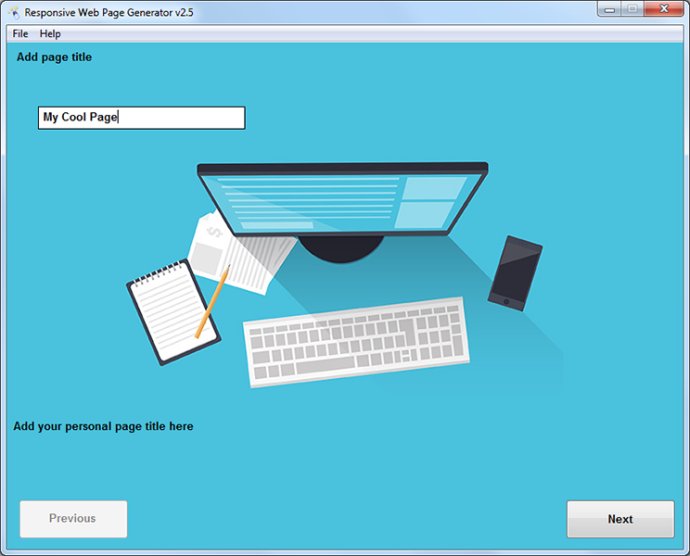 If you're looking for a powerful and user-friendly system for generating responsive web pages, look no further than our ultimate solution. With our system, you can add your information step by step through an intuitive interface, and the program takes care of all the web page code for you. Best of all, you don't need any programming experience to use it!

Once your web pages have been generated, all you need to do is upload your preferred web page to your chosen web host - it's that easy. With our system, you can create advanced responsive pages quickly and easily, with endless possibilities for customization.

What's more, all the responsive webpages generated by our system come complete with full working lightbox functionality, adding an extra level of interactivity and engagement to your pages. You can add your own images, code, text, copyright, tags, menu/page names and more, giving you full control over the look and feel of your site.

In short, if you want a hassle-free, powerful and customizable solution for generating responsive web pages, our ultimate system is the perfect choice for you!
What's New
Version 2.5: Updates to the template database