"Divining with Runes" is a software application that enables users to practice traditional rune divination techniques in a digital format. This tool provides users with a variety of features, including multiple rune spreads and interpretations, customizable skin options, and the ability to save and share readings.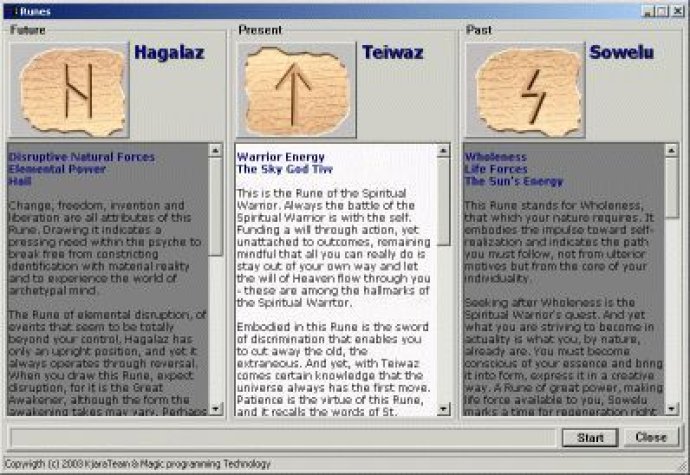 If you're interested in divination, you may want to try divining with runes. This ancient method of divination has been used for centuries by Nordic and Germanic cultures. In our modern world, you can now practice this tradition using digital software.

One great option is the Divining with Runes app. This app is user-friendly and easy to navigate. It includes all of the traditional runes and allows you to shuffle and draw them on your device. You can also customize your reading by selecting the number of runes to draw and the question you want to ask.

The app also includes a comprehensive guide to the meanings and interpretations of each rune. This can be especially helpful if you're new to divination with runes. Additionally, the app allows you to save your readings and refer back to them later.

Overall, I highly recommend the Divining with Runes app for anyone interested in divination or looking to deepen their understanding and practice of divining with runes. It's a great tool to have in your spiritual toolkit.
What's New
Version 1.1: N/A