This free software tool provides a desktop solution for easily creating random passwords. With its user-friendly interface, users can generate strong, unique passwords in a matter of seconds.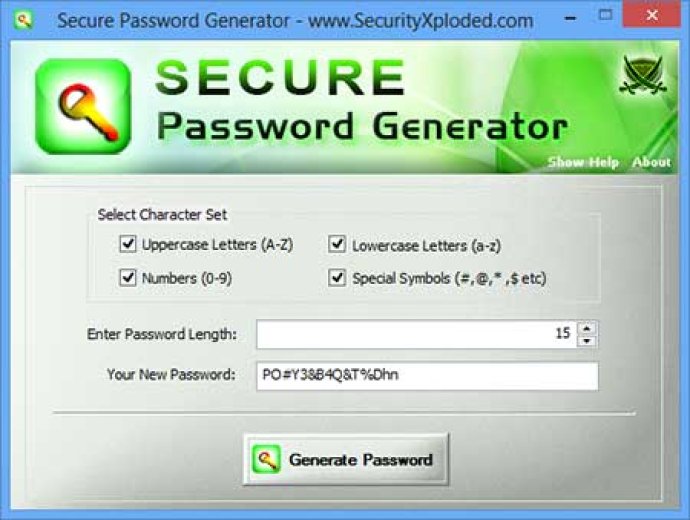 The Secure Password Generator is a great software to quickly generate strong and secure passwords. As online security threats continue to grow, it has become increasingly important to use strong passwords to prevent hackers from stealing sensitive data. This tool helps users create strong passwords using a variety of character sets including uppercase and lowercase letters, numbers, and special symbols.

The software is very user-friendly with a nice GUI interface that makes it easy to use. Users can generate passwords ranging in length from 5 to 500 characters and the new password is automatically copied to the clipboard. As an offline tool, it can be easily accessed anywhere, anytime without internet connectivity.

The Secure Password Generator is fully portable and it includes an Installer as well. It works on both 32-bit and 64-bit platforms, from Windows XP to Windows 8. With the ability to quickly create strong passwords, this software is a great tool to have to ensure maximum online security.
What's New
Version 2.5: Autmatically copy the generated secure password to clipboard