StarCode POS is the ideal software for small businesses such as retail stores, pharmacies, restaurants, and more, offering the best inventory management and POS features. Whether you run a toy shop, grocery store, jewelry business or computer shop, StarCode POS can help streamline your business.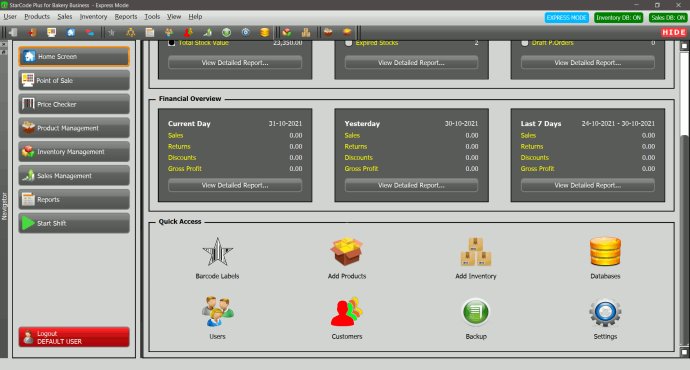 StarCode is a must-have solution for any retail business, pharmacy, restaurant, toy shop, grocery store, shoe shop, jewelry business, or a computer shop, regardless of size. The software ensures that your supplier information, products, and purchases are kept in order, preventing unexpected losses.

This specialized software provides the answer to all your questions, offering high-quality performance combined with user-friendly features. Even if you are a new computer user, you will find StarCode simple to use thanks to its modern and intuitive interface.

StarCode POS and Inventory Manager can run in either Express or Network modes of operation. In Express mode, it doesn't require any additional database server installation or configuration. The software is ready to use immediately following installation, which only takes a maximum of two minutes. All your data is saved on your computer and can be easily ported via USB or Google Drives. The Express mode is ideal for standalone applications where multiple users do not have to log in to the system at once.

In Network mode, StarCode POS allows for your data to be saved on a central database server, requiring MySQL server setup. This mode permits you to connect multiple computers running StarCode to one central database server to access the same data.

StarCode offers three versions: Lite, Plus, and Pro. StarCode Plus POS provides advanced features like barcode designing and generation, multi-user support, and customer management, making it an ideal choice for advanced users running small or large businesses. For a full-featured experience, the Pro edition of StarCode is highly recommended.
What's New
Version 20.6.0: 1. Important tweaks
2. Improved activation method and support for Windows 11