SterJo Edge Passwords retrieves usernames and passwords saved by Microsoft Edge, allowing quick access for users who may have lost or forgotten their login information.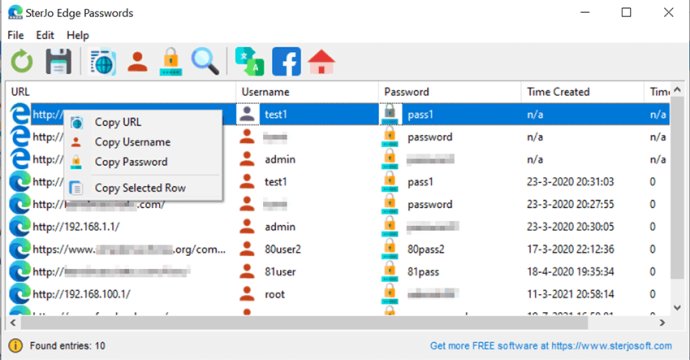 SterJo Edge Passwords is an incredibly useful software for those who have forgotten their login details but need them to access their accounts. This small utility is specifically designed to recover all the lost login details stored by the new Microsoft Edge browser. SterJo Edge Passwords can display the URL, along with the username and password, for each entry, making the recovery process simple and straightforward.

Microsoft Edge is a new browser that replaces the old Internet Explorer browser. This browser promises a more stable, faster, and safer browsing experience, and, fortunately, it also allows you to save login credentials for use when necessary. SterJo Edge Passwords works with Microsoft Edge to retrieve all the necessary details within a second in case you have forgotten them. Even better, this powerful tool is easy to use and doesn't require any advanced technical skills, so anyone can use it to retrieve passwords quickly and easily.

Overall, SterJo Edge Passwords is an essential tool for anyone who needs to recover their login details, especially for those who use Microsoft Edge. The software is intuitive and user-friendly, and the recovery process is fast and efficient, making it an essential tool for any computer user. Whether you're a casual user or a professional, SterJo Edge Passwords is a must-have software for anyone who wants to keep their login details safe and secure.
What's New
Version 2.1: N/A