With the string replacement software, users can perform multiple find and replace operations in selected files using either simple or regular (regex) expressions. It is a user-friendly and automated tool for replacing text efficiently.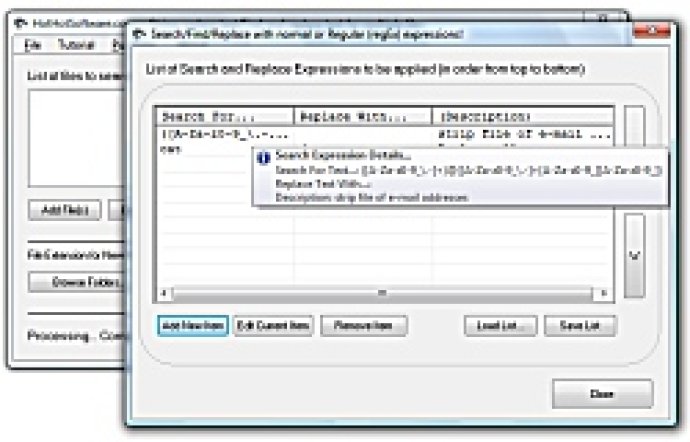 If you're looking for an efficient and user-friendly way to replace text in multiple files using regular expressions (regex), then look no further than this software. With this powerful tool, you can quickly find and replace text in a single file, multiple files, or even selected files.

Finding and replacing text is incredibly easy with this software – just select your file or files, enter your search and replace statements, and the software will do the rest. You can even use regular expressions to search for complex patterns, making it easier to find and replace text in a specific way.

One of the best features of this software is the ability to save your search and replace instructions as a batch job. That means you can use the same set of instructions on a different set of files without having to manually enter them again.

Whether you're a developer, writer, or just someone who needs to find and replace text in multiple files, this software is the perfect solution. It's intuitive, efficient, and makes finding and replacing text a breeze. So why not give it a try today?
What's New
Version 9.2: Not Applicable