SpeedPDF Page Manager is an automated software for merging or splitting PDF files. With simple operations, users can select required files, set parameters and start the process. As a standalone application, it offers ease of use and convenience.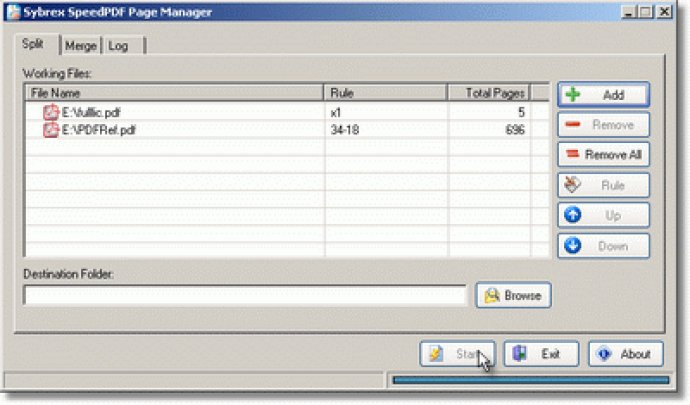 Sybrex SpeedPDF Page Manager is a software application designed to make the process of merging or splitting PDF documents a breeze. This program is a stand-alone application, which means you don't need Adobe Acrobat or any other product to use it.

Using Sybrex SpeedPDF Page Manager is straightforward. To merge or split a PDF document, choose the necessary file(s), establish the splitting or merging rules, and click on "Start." The software will then create new PDF documents automatically.

One of the program's standout features is its user-friendly interface, making it effortless to use. Additionally, you can save the split or merged files to a new location, split or merge documents using customizable page ranges, and add page range information to the filename of the split PDF files.

The Sybrex SpeedPDF Page Manager is an essential tool for individuals or businesses with a significant volume of PDF documents. Its single-copy cost is $60.00, and the software is distributed electronically via the internet. You can try the software before purchasing it by downloading the free trial version from the company's website at www.sybrex.com.
What's New
Version 1.0: N/A