Tripeaks is a classic card game available for download. The objective is to clear the board by removing the cards. Earn points and rank in the high score list. You can keep your scores organized with a personal tally, and undo any mistakes with the undo button.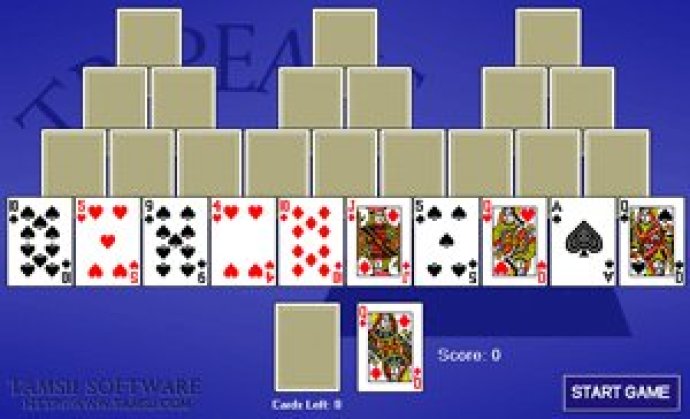 I recently downloaded and played the classic game of Tripeaks and it was a blast! The objective is to remove all the cards from the board to win. It's important to note that a card can only be removed if it's not covered and is either one more or one less than the current top card.

If for some reason you cannot remove a card, don't worry - you get to flip a card from your hand over. Once all the cards in your hand have been played but not all the cards from the board have been removed, the game comes to an end.

One thing that really impressed me about this game was the personal tally feature. It was great being able to keep track of my progress throughout the game. Another cool feature was the high score list. I'm always competitive, so seeing my name on the list certainly put a smile on my face.

Lastly, the undo button was a lifesaver. As someone who can sometimes make careless mistakes, having the option to undo my last move was a game-changer. Overall, I highly recommend downloading and playing Tripeaks - it's definitely worth it!
What's New
Version 1.0.2.5: New Release