This free typing test software helps you evaluate your typing speed and accuracy in terms of words per minute, and offers a typing tutor to enhance your typing skills.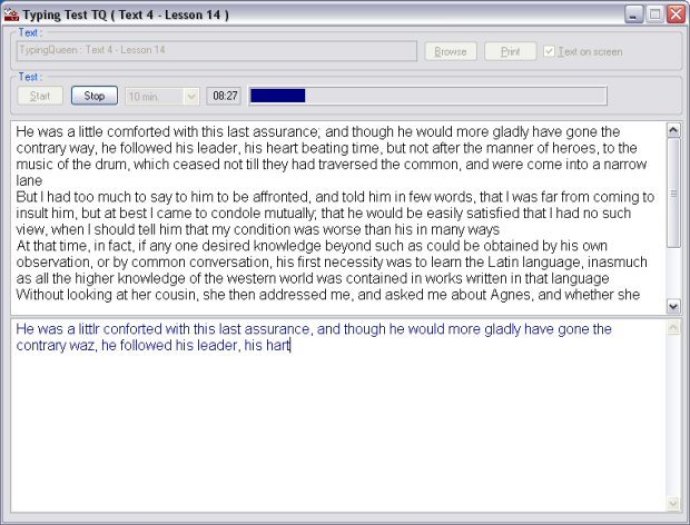 This is a solid free typing test software that helps users test their typing speed and accuracy. With this software, users can determine how fast they type, how many words per minute (wpm) they can make, and whether their typing accuracy is good enough.

The software is easy to use, and its user-friendly interface makes it simple for anyone to start testing their typing skills right away. Whether you're a beginner or an advanced user, this software can help you improve your typing skills.

One of the best things about this software is that it's completely free. This means that you can use it without any limitations, and you don't have to pay for any premium features. You can also use it offline, which makes it a great option for those who don't have an internet connection.

Overall, this free typing test software is a great tool for anyone who wants to improve their typing skills. With its simple interface and easy-to-use features, it's an excellent choice for both beginners and advanced users.
What's New
Version 6.3: minor update
Version 6.1: minor update
Version 6.0: new release