This software allows the user to merge two images with transparency using the alpha blending process. By combining an image with a background image, the software can create the appearance of partial or full transparency.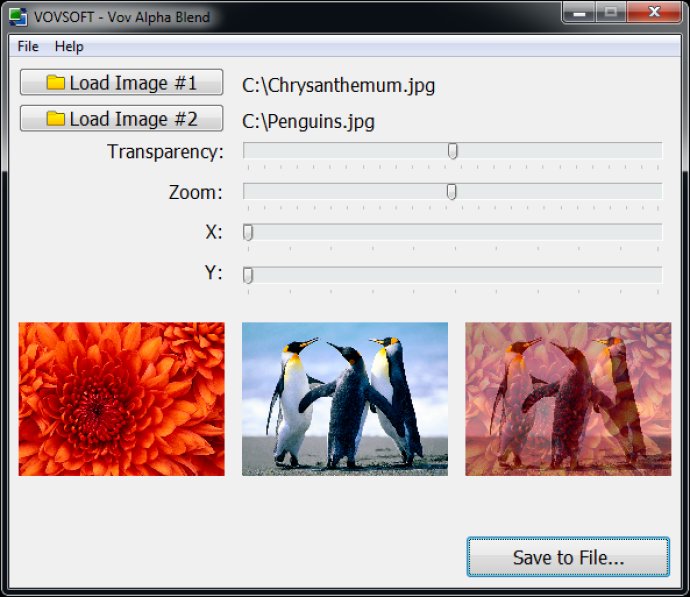 Vov Alpha Blend is a powerful software tool that allows users to merge two images seamlessly with transparency. This incredible feature is possible with the process called Alpha Blending or Alpha Compositing, which combines an image with the background to achieve the effect of partial or full transparency.

Moreover, Vov Alpha Blend also provides the flexibility to render image elements in separate passes and create multiple 2D images. Then, users can combine these images into a single, final image called the composite. This capability makes Vov Alpha Blend one of the most reliable software tools for graphic designers, photographers and all professionals who require high-quality image editing solutions.

Overall, Vov Alpha Blend is a must-have software for anyone who needs to edit and manipulate images. Its user-friendly interface, combined with its powerful features, make it an amazing tool for all levels of users. Get it today and experience the difference!
What's New
Version 1.4: Supported image positioning. Supported image resizing. Fixed bug on exporting output file.