A four-dimensional shepherd brings out four-dimensional cows to graze and mark part of a small field with excrements, before returning them safely to the four-dimensional farm.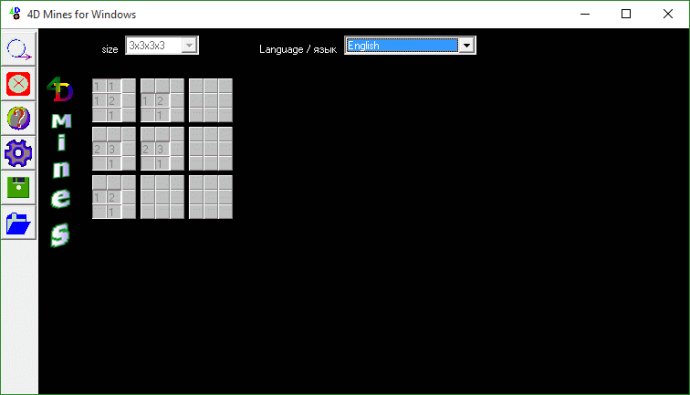 I recently had the opportunity to use a unique and intriguing software application that I'd like to share with you. It's called 4-Dimensional Herd Management, and as the name suggests, it involves managing a herd of cows in a 4-dimensional field.

This software allows you to simulate the daily tasks of a 4-dimensional shepherd, including bringing the cows to pasture and cleaning up after them. The field is divided into cells, and if a cell is spoiled by cow excrement, it becomes a mine. Your objective is to manage the herd in a way that minimizes the number of mines created.

One of the standout features of this program is its multilingual interface. Users can choose from several languages including English, Russian, Byelorussian, Ukrainian, Serbian, and Bulgarian.

Another interesting aspect of the software is the inclusion of cheat codes, which can add an extra element of fun and challenge to the experience. Additionally, users can customize the colors of the game field and the size of the cells to their liking via the program options.

One of the most useful features is the ability to save nonfinished games and reload previously saved ones. This means that you can take your time with the game and return to it at your leisure.

Overall, 4-Dimensional Herd Management creates a unique and engaging experience for users. The complexity of managing a 4-dimensional herd and the variety of features make this program a must-try for anyone looking for a fresh and challenging game.
What's New
Version 2.2.0.127: 2 new cheat codes; bug fixed