Aiseesoft HEIC Converter quickly converts iPhone, iPad, and iPod images from HEIC to JPG or PNG formats on your PC, making it easy to view photos across all devices.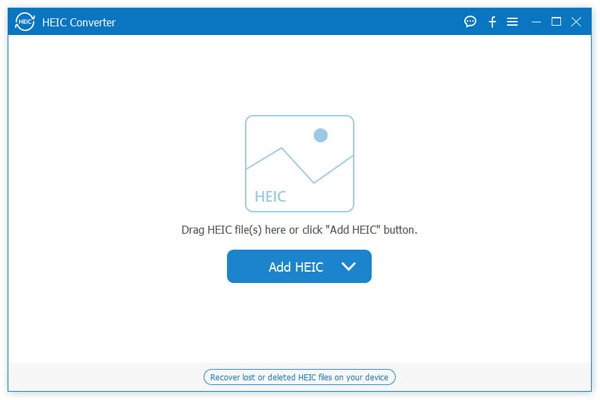 Aiseesoft HEIC Converter is a software that makes converting all your HEIF (.heic) photos to JPG/JPEG or to PNG on your Windows computer easy and effortless. Its powerful and fast conversion process makes it one of the best software in the market.

What makes Aiseesoft HEIC Converter stand out is its compatibility with nearly all Windows operating systems and most popular portable devices, such as iPhone, iPad, iPod, and many more. Additionally, it can convert HEIC to JPG/PNG on your Windows computer, allowing you to open and view your HEIC images on any devices you prefer.

Exif data is an essential feature that this software offers, as it is kept in the conversion process. By converting HEIC to JPG or PNG with Aiseesoft HEIC Converter, you can ensure that your images' quality and metadata are not lost.

Batch conversion is another fantastic feature that Aiseesoft HEIC Converter provides, saving you more time with the ability to upload unlimited HEIC images at once. Its powerful conversion and acceleration technology will also ensure your efficiency.

Finally, you have control over your final images' quality by adjusting them before converting them to other formats. Overall, Aiseesoft HEIC Converter is a must-have tool for anyone that wants to convert HEIC photos quickly and easily.
What's New
Version 1.0.28: Complete 23 languages into the program.
Version 1.0.26: Keep the original information of the picture after conversion
Version 1.0.22: Fix some bugs and optimize the product.
Version 1.0.20: Fix the crash problem caused by HEIC conversion.