Blocker Plains is a reaction game that offers six levels, infinite balls, and 50 stone plains. It features an adaptable Blocker and eight sound themes with various listener positions, rendering it a pleasurable experience with changing backgrounds.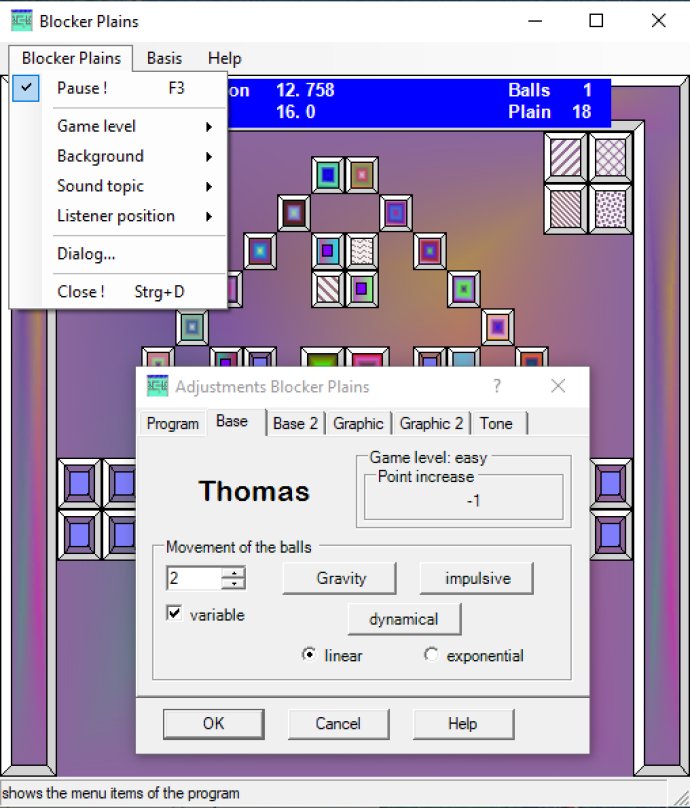 Blocker Plains is a exciting reaction game that offers six levels of varying difficulty, from very easy to very difficult. The game also features an unlimited number of balls, 50 stone plains and a freely movable Blocker. The objective of the game is to quickly clear the stone plains in order to make it onto the Champions list.

In addition to its challenging gameplay, Blocker Plains boasts eight different sound themes with varying listener positions and changing backgrounds. This variety keeps players motivated over long periods of time and adds to the overall immersive experience.

Throughout the game, players can adjust the Blocker size, the size and speed of the balls, and the ball gravity depending on the level they are on. This allows for a constantly changing and exciting gameplay experience.

Finally, up to six players can participate simultaneously, making Blocker Plains a great game for groups to play together. All in all, Blocker Plains is a well-designed and engaging game with lots of replayability.
What's New
Version 6.0: Play video and audio files, new .Net 2 menu library, debugging