A hostage rescue game where players must shoot ice balls to freeze enemies and destroy them before they can catch you. Failure to destroy the enemies results in their pursuit of the player.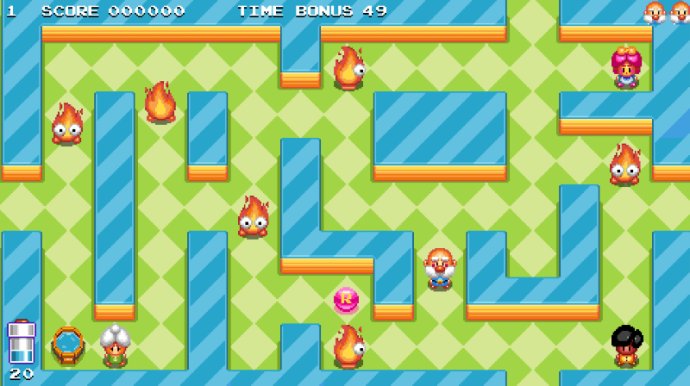 I recently tried out a game where the objective is to rescue hostages caught by fire. The game involves shooting ice balls to freeze enemies and then destroying them by hitting them. However, if you do not destroy them, they'll get mad and aggressively come after you.

The game also presents a challenge because the ice is finite, and you must recharge the tank to continue shooting. To further enhance your abilities, look out for aid packs that are located in some levels to shoot more powerful ice balls and have more deposit capacity.

With a total of 30 levels, this game provides a challenging but engaging experience. Additionally, there are 9 hidden bonuses to be discovered, which can add to the excitement and suspense of the game. Overall, I enjoyed playing this game and would definitely recommend it.
What's New
Version 1.0.0: N/A