Logan, an army specialist, is one of two survivors of an alien invasion that started in Europe in 2010. The aliens' superior technical power has led them to target the USA for total destruction.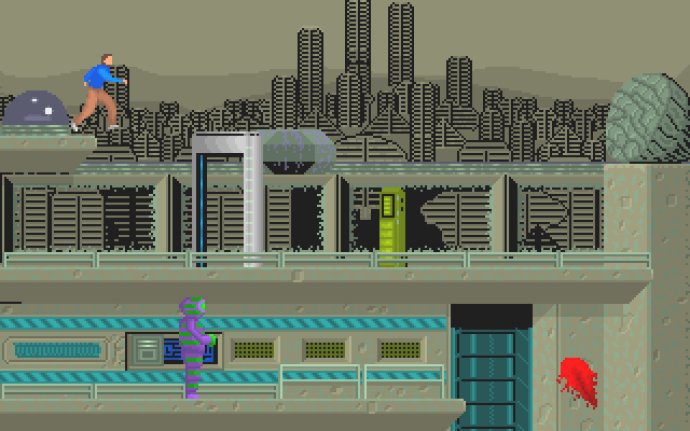 This software review is for a thrilling game that takes you on a hero's journey to save planet Earth from an alien invasion. The game is set in the year 2010 when aliens have invaded Earth, and Europe has already fallen under their superior technical power. Now the target is the USA, and before total destruction of town, only two men have managed to escape, and one of them is the main character, Logan, a specialist from the Army.

Logan must embark on a challenging mission to save the Earth by going deep into the Amazon jungle to find an alien spacecraft that can take him to the motherboard spaceship orbiting around the Earth. Once aboard the ship, he must find the alien leader and eliminate him. However, it won't be an easy feat as the alien leader has control over the entire operation of Earth's attack.

After destroying everything on the ship, Logan jumps on the aliens' long-distance spacecraft and flies directly to their planet, ZOROX. This is where the aliens' leader resides, and it's up to Logan to defeat him and save the Earth. The game's storyline is filled with twists and turns, and players will be thrilled as they follow Logan's journey.

Overall, this game is a fantastic adventure for anyone who loves a great storyline and action-packed gameplay. The graphics and visuals are impressive, and the gameplay is engaging, offering hours of fun and entertainment. Do you have what it takes to join Logan on his mission to save the Earth?
What's New
Version 3.91: Corrected DirectX display error