Creator studio enables users to create interactive content comprising music playlists, YouTube playlists, graphics, javascript, and hypertext.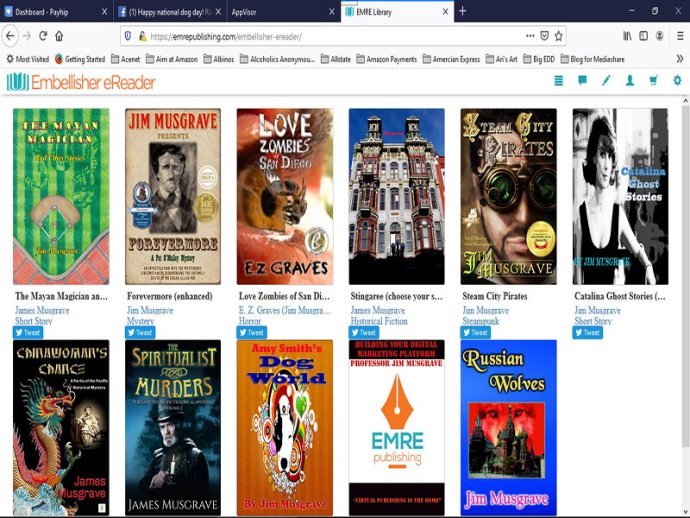 As more and more distribution channels accept EPUB3 files, it's important to understand that not all EPUB3 files are created equal. Some providers may store the files on their servers for cloud-based reading, while others may convert the files into proprietary formats that can't be sideloaded onto different devices.

Apple iBooks, for example, uses its own Digital Rights Management (DRM) technology to encrypt EPUB3 files and limit their compatibility to the company's own software. However, it's worth noting that non-DRM protected EPUB3 files can be sideloaded onto Apple iBooks from arbitrary sources.

One eReader that stands out from the pack is the Embellisher (TM) ePub3 eReader. This device has no limitations on what EPUB3 files can be read, providing users with unparalleled freedom and flexibility. Whether you're a content provider or a consumer, the Embellisher (TM) eReader is a top choice for reading EPUB3 files.
What's New
Version 3.1: Insert YouTube video playlists. Add new sales categories in Admin. Insert video playlists.