This parental control software is designed to ensure kids' internet safety, protect them on social networks, set time limits, and promote smart digital parenting. It works for all age groups, especially for those who need extra support following rules.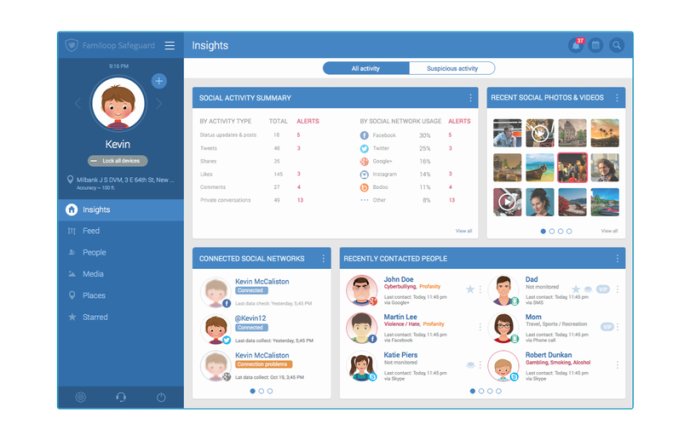 This software review is about Familoop Safeguard, a complete and easy Parental Control Software that provides a wide range of features for kids' Internet safety. It is particularly beneficial for those who need extra support in following rules.

With Familoop Safeguard, you can get a complete set of smart tools that includes social networking protection, safe search, web filtering, time limits, geo-fencing, and more. The software is incredibly parent-friendly and makes it easy to fine-tune controls to fit your family's needs.

The pre-defined age-based Protection Rules give you a head start in protecting your kids. You can keep them safe from harmful content, and block inappropriate websites. You can also track all digital activities your kids do on any device, know how long they are online, what they are doing, and where they might be running into trouble.

Moreover, Familoop Safeguard connects to 15+ social networks, automatically, without requiring login and password from your child. You can see the whole story of conversations with any particular person, no matter what device your child used, and regardless of the communication type. You'll never miss any important piece of information.

Another exciting feature of Familoop Safeguard is the ability to set up geo-fences. You'll receive notifications when your kid leaves home, school, or enters any dangerous neighborhood. With Familoop, keeping your kids' Internet experience safe, fun, and productive is more accessible than ever before.
What's New
Version 2.0: Parental control software major update.
Protect and manage digital life of those whom you care about most