Go2PDF is a fast and reliable PDF converter that allows users to convert any document into PDF format in one click. It offers high-quality document creation with high printing resolution, PDF encryption control, and other professional features.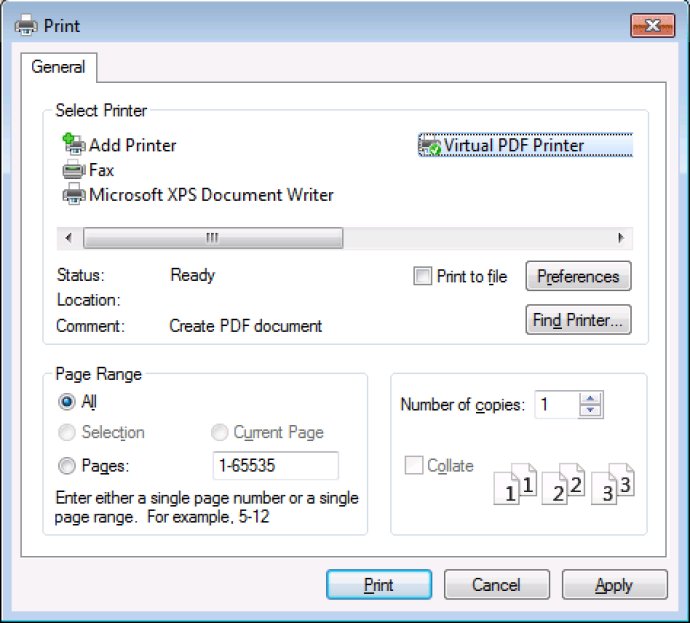 Are you tired of struggling to convert your documents into PDF format? Look no further than Go2PDF, the software that allows for instant conversion with just a single click. Go2PDF boasts a Virtual PDF Printer, which is a high-quality converter and generator with added features such as password protection, access control, scaling, and more. You even have the option to control the compatibility and version of your PDF.

Despite its small size of only 658KB, Go2PDF is incredibly powerful and user-friendly. With its font embedding options and clear, concise PDF output, it gives you an effortless solution that makes creating PDF documents a joy. This best part? It's completely free with no hidden fees!

If you need to convert a variety of document types, don't worry - Go2PDF has you covered. You can convert Microsoft Word, Excel, PowerPoint, Access, AutoCAD files, image formats, and plain text files into PDFs. For more information on how to convert additional file types, check out our How-To page at www.go2pdf.com/faq.html. Say goodbye to the stress of converting documents with Go2PDF.
What's New
Version 4.0: Support Windows 11 64-bit and 32-bit