Kigo DiscoveryPlus Video Downloader allows users to download Discovery Plus movies, documentaries, TV shows, and original series for offline watching. The program maintains high-quality output with preserved audio tracks and subtitles.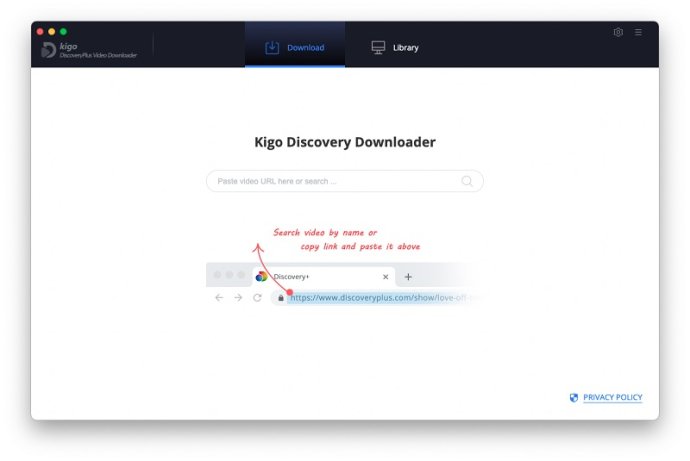 Kigo DiscoveryPlus Video Downloader is an impressive software that enables users to download their preferred TV series, movies, or videos from DiscoveryPlus Video smoothly. With this mighty tool at their disposal, users can now enjoy their favorite content on their computers, tablets, mobile phones, or smart TVs, without any restrictions.

One of the most striking aspects of this software is its ability to support a variety of subtitles and audio tracks, depending on the content being downloaded. During the downloading process, users can effortlessly download subtitles and audio tracks in addition to the videos.

Moreover, Kigo DiscoveryPlus Video Downloader is equipped with an advanced smart search engine that helps users to find their desired videos with ease and speed. For example, when a user searches for a specific TV show, they will get an option to select the season and titles they are interested in downloading.

This software is designed to capture and download DiscoveryPlus videos directly. The download speeds are optimal, and users can also choose from different download qualities as per their requirements.

Another outstanding feature of Kigo DiscoveryPlus Video Downloader is that each video has various subtitles that users can select from. Users can download these subtitles offline and use them as internal, external, or hardcore subtitles, depending on their preferences.

In conclusion, Kigo DiscoveryPlus Video Downloader offers a user-friendly and high-powered solution with numerous features, making downloading and enjoying favorite videos offline effortless and hassle-free.
What's New
Version 1.2.0: Optimize download stability.
Version 1.0.4: Optimize the display of notifications, and fix the interface bug.