"Capture the Marbles" is a puzzle game where the player aims to leave only one marble on the board by jumping over them in empty squares. With 32 increasing difficulty levels, challenge yourself to beat them all.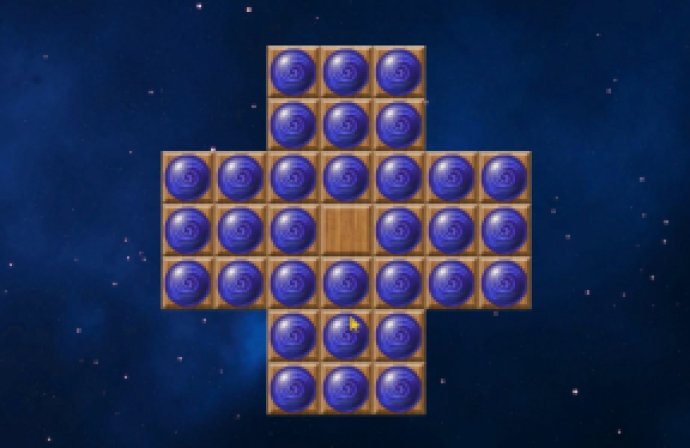 Marble Hopper is a classic pick-up-and-play game that will tease your brain with its mind-teasing gameplay. With this game, you get a classic piece-jumping experience that is sure to challenge you at every turn. Your goal is to capture the marbles by jumping over them into the empty spaces, leaving only one marble by the end of the stage.

This game comes with 32 levels, and as you progress through them, the difficulty increases significantly. Do you have what it takes to beat all the levels and emerge victorious? Give it a try, and you'll find out.

Marble Hopper comes complete with a fun space theme that will keep you engaged and entertained for hours on end. Besides, you can also compete against the clock to better your previous best time. This feature adds an extra layer of challenge and excitement as you aim to beat your own records.

In conclusion, Marble Hopper is an enjoyable game that will help you exercise your brain and your strategic thinking skills. With its simple controls and easy-to-learn gameplay, it's a perfect pick-up-and-play game that you can enjoy anywhere, anytime. So give it a try, and see if you have what it takes to master this classic game.
What's New
Version 1.0: N/A