The software automatically recovers multimedia files including pictures, music and videos from various flash memory cards, as well as from iPods and USB players. The tool can undelete lost files, making retrieval of digital pictures, music and videos simpler for users.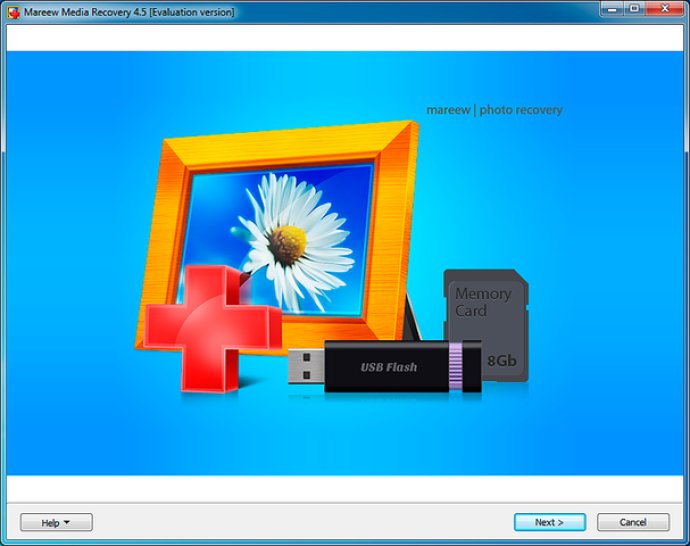 Mareew Media Recovery is a powerful software that can automatically recover and undelete all types of multimedia files, including pictures, music, and videos from various flash memory cards. Whether you're dealing with system crashes, damaged flash cards, or corrupted file systems, Mareew Media Recovery has got you covered. Its comprehensive mechanics are designed to recover your data no matter what.

The software integrates powerful algorithms for recovering supported multimedia files, reliably recovering files of supported types even if the disk or memory card is damaged or infected with a virus. The newest recovery algorithms analyze the entire contents of your disk or memory card to locate missing files, allowing Mareew Media Recovery to recover files even if there is nothing left of the file system.

Mareew Media Recovery supports multiple file formats, including MP3, WMA, ASF, WAV, OGG, JPEG, GIF, PNG, BMP, and many more. Additionally, it supports movie and video formats such as AVI, WMV, MPG, and MOV files. Photo enthusiasts will appreciate the support for multiple RAW formats, including CRW, CR2, RAW, TIFF, TIF, NEF, PEF, and X3F.

The software is extremely user-friendly and easy to use. Its Easy Recovery Wizard provides step-by-step recovery guidance, while drag-and-drop support allows for familiar, Explorer-like operation. Mareew Media Recovery supports all revisions of FAT and NTFS file systems and runs on Windows 95 through Windows 7 in all 32-bit and 64-bit versions. The software can recover files from hard disks, SSD drives, USB flash memory drives, and a number of digital memory cards, including Sony Memory Stick, CompactFlash, SDHC, xD, miniSD, and microSD cards.

Overall, Mareew Media Recovery is an excellent software for recovering multimedia files, featuring powerful algorithms, support for multiple file formats, and a user-friendly interface.
What's New
Version 2.47.1: 1) Recover all video, music and image formats
2) Support Fat and NTFS file systems
3) Support all flash memory cards and disks
Version 1.10.5: 1) Recover all video, music and image formats
2) Support Fat and NTFS file systems
3) Support all flash memory cards and disks
Version 1.9.9: 1) Recover all video, music and image formats
2) Support Fat and NTFS file systems
3) Support all flash memory cards and disks
Version 1.8.2: 1) Recover all video, music and image formats
2) Support Fat and NTFS file systems
3) Support all flash memory cards and disks
Version 1.7.6: 1) Recover all video, music and image formats
2) Support Fat and NTFS file systems
3) Support all flash memory cards and disks
Version 1.5.8: 1) Recover all video, music and image formats
2) Support Fat and NTFS file systems
3) Support all flash memory cards and disks
Version 1.2.7: 1) Recover all video, music and image formats
2) Support Fat and NTFS file systems
3) Support all flash memory cards and disks