MediBase helps patients maintain their medical information by storing vital data in one place. Upgrades are available at no cost for the duration of the patient's life.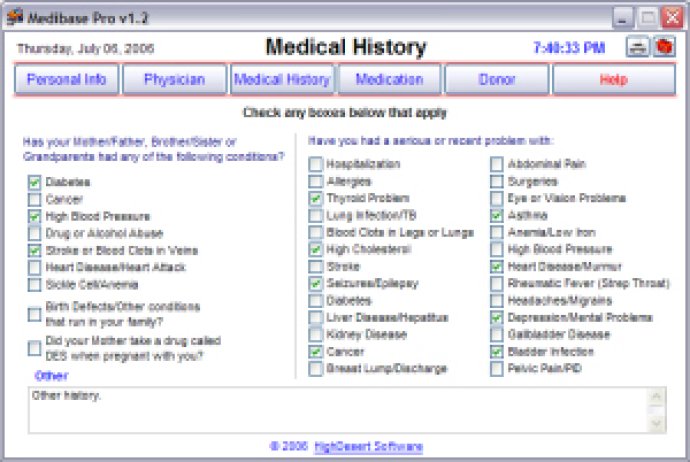 If you're looking for an easy-to-use software to store all your medical information in one place, MediBase is for you. With scattered bits of information everywhere, compiling them all in one place can be time-consuming and confusing, but with MediBase, it's simple. Not only can you input all your important medical data, but you can also print out a complete report to take to your doctor.

One added bonus to this software is the option to print organ donor cards customized to you, making it easy to carry with you wherever you go. And perhaps the best part? Upgrades are free for life! With a one-time purchase, you can keep your medical information organized and up to date for as long as you need. MediBase is a great investment for anyone who values their health and wants an easy way to keep track of their medical history.
What's New
Version 2.0: - Create unlimited patient databases. - Minor interface improvements. - Minor bug fixes.