Manage, track, and organize data for small organizations with the Membership Manager software for Windows. It allows easy management of societies, clubs, camps, interest groups, associations, and health clubs.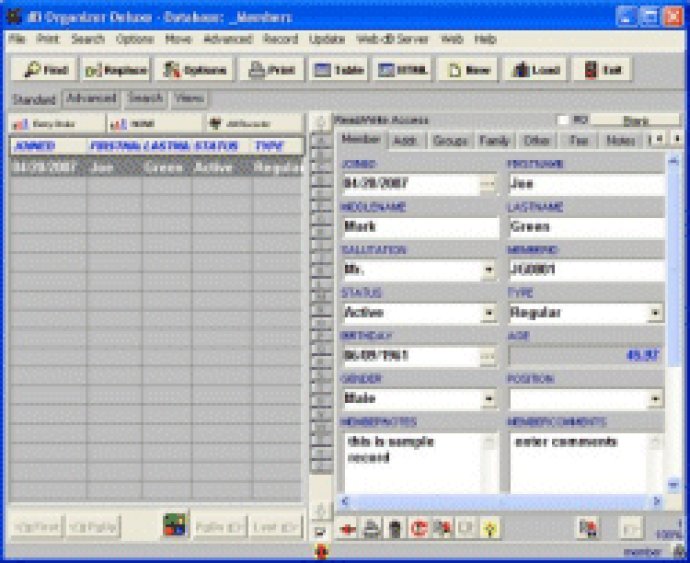 Are you looking for a flexible member management software for your Windows OS? Look no further than Member Organizer Pro!

This software offers a range of ready-to-use member management solutions, making it easy for even database novices to track and manage data for small organizations, societies, clubs, camps, interest groups, associations, health clubs and more.

One of the software's standout features is the members database template, which allows you to easily maintain and organize member information including membership details, address and contact information, family data, membership fees and renew dates, as well as grouping members by their areas of interest or skills.

Other templates offered include the Contact Log template for tracking member contact history, Payments to monitor membership fees and payments, and Event Manager and Event Registrar templates for cataloging and managing all of your organization's events and registrations.

The Assets template is perfect for keeping track of your organization's fixed assets, while the Requests template offers an easy way to manage all types of requests, complaints, suggestions, feedback and to-do items.

Lastly, the Contacts database template easily catalogs all of your business contacts, and with over 100 additional database templates available, you have the flexibility to create and modify your own solution using the software's Designer module.

Overall, Member Organizer Pro offers an intuitive interface and customizable database solutions to help streamline your organization's member management and tracking needs.
What's New
Version 3.2b: improvements in print reports, improved color palette, improved compatibility with Windows 10