Menu Wizard is a powerful and efficient software that serves as a Windows context menu expert. It allows users to easily add, remove, or customize various options in the context menu, making it a valuable tool for improving the user experience.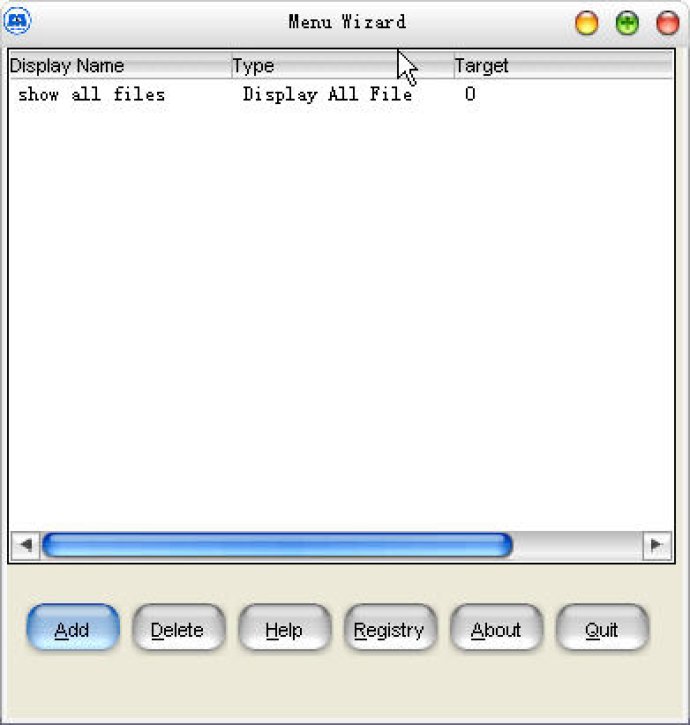 Menu Wizard is a powerful software designed specifically for the Windows Context Menu. As you work on your computer, you may find yourself constantly searching for applications, control panel settings, and other important functions. With Menu Wizard, you can access all of these features with ease.

In just one click, you can integrate a wide range of functions into your right-button menu. This allows you to quickly open your control panel, execute selected programs, add new folders to your Send-To menu, view system attributes, delete files permanently, hide files, lock your computer, and switch between show all files and not show hide or system files view.

Menu Wizard streamlines your workflow by allowing you to access all of these features from a single location. With this software, you will no longer waste valuable time searching for the functions you frequently use. Simply click your right-button menu and everything you need will be right at your fingertips.

In conclusion, Menu Wizard is the ultimate Windows Context Menu tool, enabling users to optimize their work environment and workflow. Say goodbye to tedious and time-consuming searches for important functions and make the most of your computer experience with Menu Wizard.
What's New
Version 1.1: N/A