Mezmind is a software that offers unique live themes based in physics, perfect for calming your mind. Users can interact with or sit back and view the themes as a background on their desk, similar to lava lamps or kinetic balls.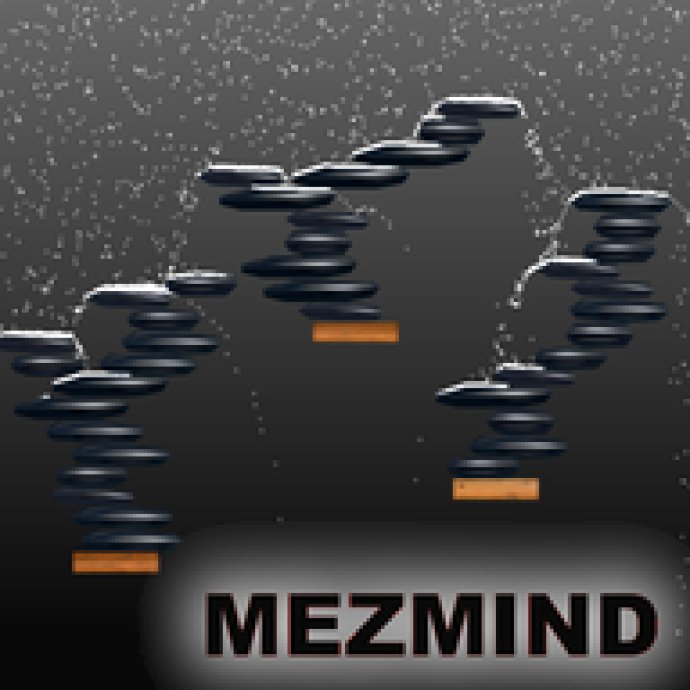 Mezmind is a unique software that brings a sense of calm to your desk, table or nightstand. With its myriad of live themes based in physics, users can either interact with them or simply sit back and watch the mesmerizing visual display. Whether actively using it or just admiring it as a background feature, Mezmind is a great addition to any workstation or bedroom.

One of the standout features of Mezmind is its clock option, which makes it a perfect addition to your nightstand. It can even function as a night light, providing a calming ambiance to your sleeping space. The software offers a variety of themes ranging from tranquil Zen Stone stacking to abstract geometric shapes that move hypnotically down the screen in ever-changing patterns.

Users can also build flowing waterfalls with bubbling pools or watch the endless struggle for battlefield supremacy in battle line. Live effects such as rain, snow, fog, dripping goo, and flowing water can be turned on to further enhance the themes. The resulting visual display is both unique and mesmerizing.

Currently, the software includes the following impressive themes: Asteroids, Battleline, Books, Blocks 1, Blocks 2, Blocks 3, Coins, Construction 1, Construction 2, Ebb and Flow, Halloween, Ice Shelf, Moon, Monkeys, Oil Drums, Slice 1, Slice 2, Slither, Zen Stones 1, Zen Stones 2, Zen Stones 3, Zen Stones 4. With so many options, there is something for everyone in this software.

Overall, Mezmind is a standout program that provides unique and calming visual displays to any workspace or bedroom. With its clock option and ability to function as a night light, it is a versatile addition to anyone's desktop or nightstand. The software's themes, live effects, and excellent performance make it a must-try for anyone looking for a calming visual experience.
What's New
Version 2.01: New product!