"Hearts Online" is a trendy trick taking card game. Its objective is to evade the queen of spades and hearts. To enjoy online gaming, you'll need "Tams11 Lobby" by tams.com.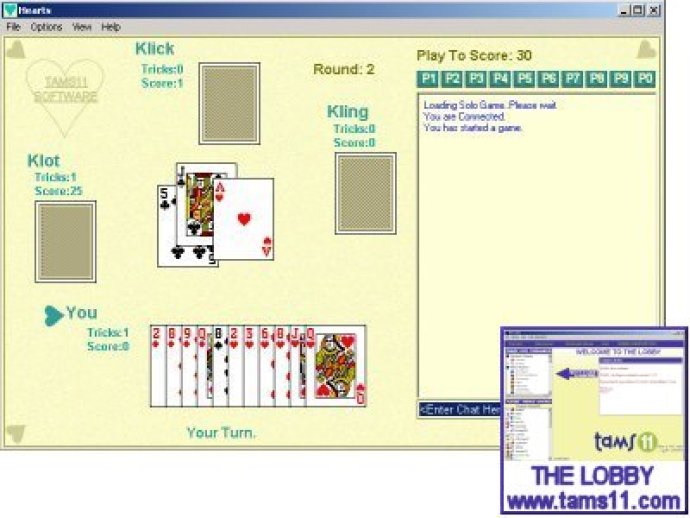 If you are a card game lover, then you must try out the online version of Hearts. It is a highly engaging and popular trick-taking game where the objective is to avoid the hearts and the queen of spades. It is surely a game that requires strategy and skill, so give your best to outsmart your opponents. You surely wouldn't want to be the one holding all the hearts and queen of spades as that will result in you scoring the maximum points, a.k.a shooting the moon.

This game is highly addictive and you will find yourself engrossed in it for hours on end. The online version of Hearts requires the Tams11 Lobby from the website www.tams.com. Once you have downloaded and installed the Tams11 Lobby, you will be able to play Hearts online with thousands of players from all around the world. This adds an extra level of excitement as you will be able to test your skills against different players with different strategies and tactics.

To conclude, the online version of Hearts is a must-try for all card game enthusiasts. It is a great way to spend your leisure time and challenge your mind while having fun. So, what are you waiting for? Download the Tams11 Lobby and start playing Hearts online now!
What's New
Version 1.0.8.5: Minor bug fix