VideoSolo Blu-ray Player is a user-friendly media playback software that caters to Blu-ray, HD and digital movies. It provides easy-to-use playback controls for Blu-ray, Blu-ray ISO files, and BDMV folders.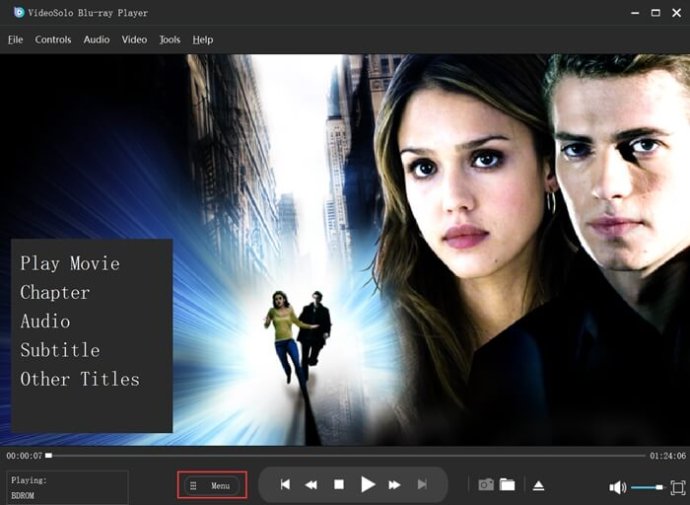 VideoSolo Blu-ray Player is a comprehensive software tool that is designed to offer a simple solution for freeing up your Blu-ray disc from specific players, regions, or formats. The software provides full support for the playback of both homemade and commercial Blu-ray discs, regardless of any protection or restrictions equipped on the disc. Additionally, it is specifically designed to handle the latest Blu-ray Disc, BD ISO, BD Folders, and BNMV files in an efficient and seamless manner.

The VideoSolo Blu-ray Player is not just a Blu-ray player software for PC, but it can also support all popular video formats available. The software has the ability to play a range of videos, from 4K video, 1080p HD video, to SD videos in MP4, WMV, AVI, AVC, MTS, MKV, MXF, AVCHD, MPEG, etc. format. With its extensive capacity to play any type of DVD disc, VideoSolo Blu-ray Player is a great choice for anyone who needs a media player that can handle any audio or video playback.

However, what truly sets VideoSolo Blu-ray Player apart from other media players in the market is its lossless audio effect feature. The software supports both Dolby and DTS audio, ensuring that all audio playback is lossless for a crystal-clear listening experience. This feature allows users to enjoy audio effects that remain identical to the original sound quality, without any compromise.

The software is also incredibly user-friendly and easy to use. The main interface of VideoSolo Blu-ray Player is straightforward, with all program functions visible in full view. You can open a locally stored file or play media available on the inserted Blu-ray disc with ease. The software also allows you to quickly change the size of the screen, switch chapters, and create snapshots anytime on the go. You can even modify the hue, brightness, and saturation of the picture quality to your specific preference.

VideoSolo Blu-ray Player is compatible with most Windows operating systems, from XP SP2 or later, Vista, Windows 7, 8, and 10. Overall, VideoSolo Blu-ray Player is an excellent choice for anyone looking for an all-in-one media player that offers superior performance, user-friendliness, and the ability to handle any type of audio or video playback.
What's New
Version 1.1.36: BD player sound surround mode selection name changed to "Stereo Mode"
Version 1.1.18: 1. Fix bugs, optimize programs