Search and find words from a jumble of letter tiles with ease using this software.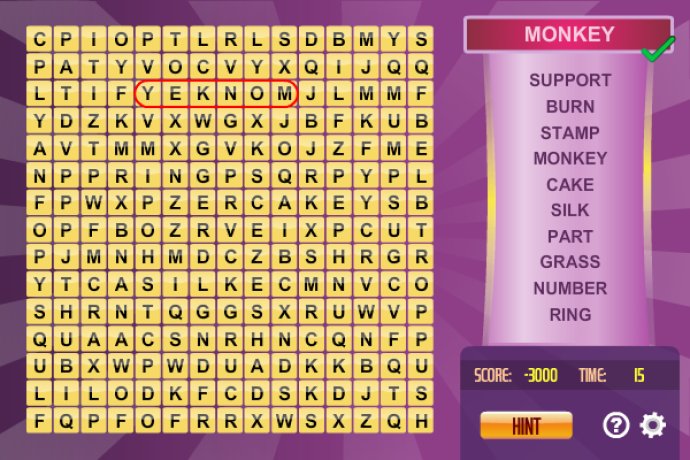 This software is a thrilling word search game where your objective is to find all the given words on the letter tile-filled grid. The game offers a large grid with a word list located on the right of the screen. The words can be placed horizontally, vertically, or diagonally in any direction, making the game even more challenging.

To play, simply click and drag the corresponding letters on the grid as you spot a word. One thing to keep in mind is that each wrong word spotted will deduct 1000 points from your score. However, if you get stuck and cannot find the required word, you may use the Hint button located at the bottom of your screen. Note that using this option will cost you 1000 points.

This word search software records the amount of time spent and your current score underneath the word list. The faster you accomplish the task, the more significant reward you stand to gain. So, put on your thinking caps and start searching for those elusive words for a satisfying gaming experience!
What's New
Version 1.2.2: Added 2 language versions