ZylBmp2Ico is a conversion software that can convert images from bitmap to icon and icon to bitmap formats with ease.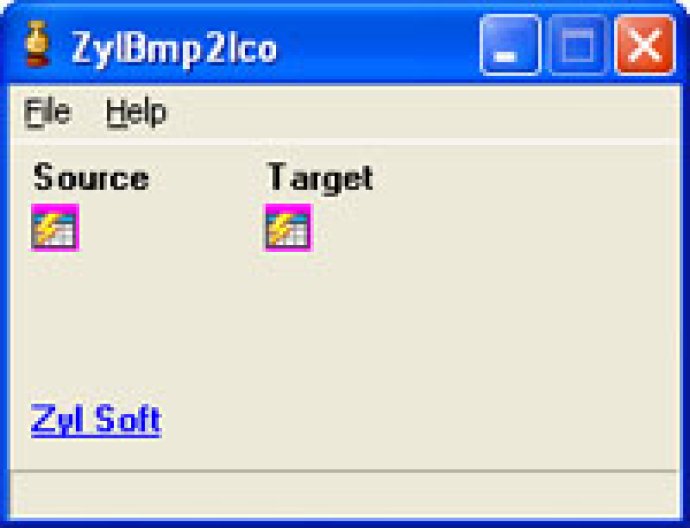 ZylBmp2Ico is a software designed to convert bitmaps into icons and icons into bitmaps. Its user-friendly interface and straightforward functionalities make it a great tool for both novice and expert users.

Upon launching the software, users are greeted with a clean and intuitive interface. The software allows users to select the source bitmap file, specify the desired dimensions of the output icon, and choose the color depth of the icon.

For icons to bitmap conversion, users can select the icon file and specify the output bitmap file name and location. ZylBmp2Ico also offers the option to preview the converted output before saving it.

Additionally, the software supports batch processing, enabling users to convert multiple files at once, thereby saving time and effort. Overall, ZylBmp2Ico is a reliable and efficient tool for bitmap to icon and icon to bitmap conversion, making it a must-have for all users.
What's New
Version 2.1: N/A