Abstract Screensaver generates hundreds of colorful 3D abstract images with varying segments and algorithms to choose from. Similar to kaleidoscope or mandala, the screensaver offers intricate designs for your viewing pleasure.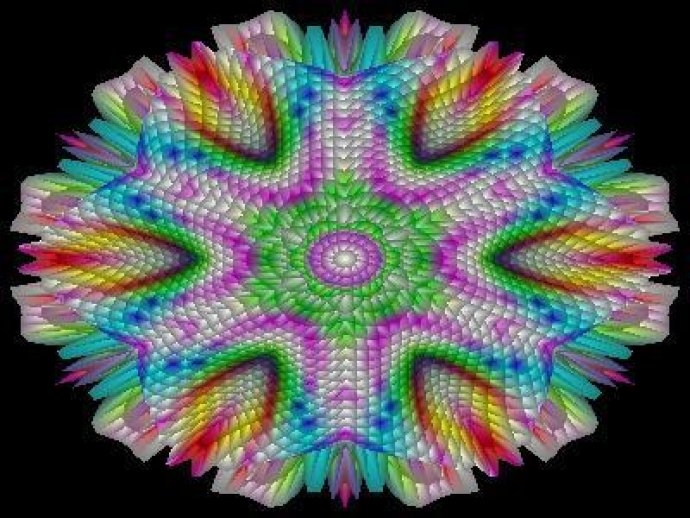 Looking for a way to add a touch of character to your computer desktop in your downtime? Look no further than the Animated Abstract Pictures Screensaver. This incredible software generates images of colorful abstract flowers and kaleidoscopes that will take your breath away.

Get ready to experience detailed and algorithmic elabooration of hundreds of colorful abstract pictures. Each one is imbued with its own special 3D animation that will delight and surprise you. The colorful animations and pleasant abstract forms will help you to relax and remove any stress you may be feeling.

In short, the Animated Abstract Pictures Screensaver is the perfect way to turn your computer desktop into a true work of art. Whether you're looking for a way to jazz up your downtime or simply want to enjoy some relaxation on your computer, this program has something to offer everyone. So why wait? Try it today and see what all the fuss is about!
What's New
Version 2.5: The new algorithms, new visual effects.
Version 2.0: The new algorithms, new visual effects.
Version 1.7: N/A
Version 1.5: N/A
Version 1.0: N/A