This software protects eyes from macular degeneration and harmful blue light, while allowing users to easily adjust colors and brightness. It prevents computer fatigue, eye strain, and headaches while giving desktops a fresh look. Filter colors can also be changed.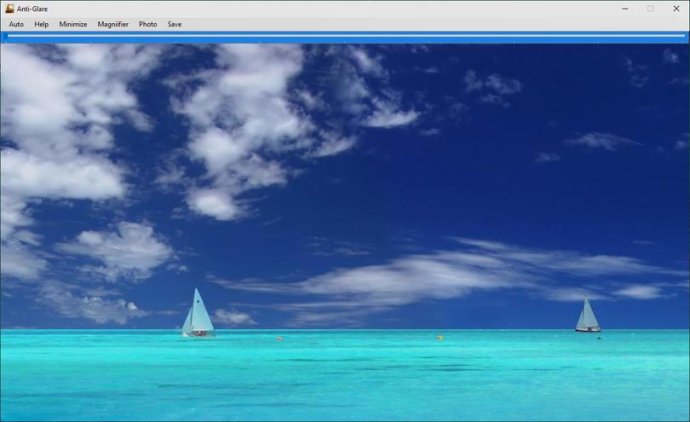 If you're someone who spends a lot of time in front of a computer screen, you might want to consider protecting your eyes from macular decay and the harmful blue light that comes with it. Unfortunately, most people aren't aware of the potential harm to their eyes from computer displays.

That's why a full-screen colored filter could be just what you need. By blanketing your computer screen with soft, beautiful, and luxurious colors, this software saves your eyes from fatigue, eye strain, and headaches. Not only does it improve your eye health, but it also gives your desktop a beautiful new look.

One of the best things about this software is that it's easy to use. You can easily change the colors and brightness to suit your needs. Plus, it's great for both home and work settings. It's been improved to be even easier to use, and you can adjust it to a soft shade for all-day relief. If you want to change the shade color, it only takes a few clicks to do so.

Another great feature is the option to fade out the screen filter as your eyes adjust to the light. Additionally, you can add a photo of your choice that will show up as a stunning semi-transparent image. You can adjust the transparency easily, which gives you a lot of control over the software's appearance.

There's also a new option to automatically lighten your screen as your eyes adjust. This is a great way to save on eye protection in the morning. Plus, the software's settings are easy to manage. You can even set it to auto-rotate random colors for the filter, so you get a different look every few minutes.

Finally, there's the price. This software is now offered at a new low price that can't be beat. So if you're looking for an easy and effective way to protect your eyes from the harmful effects of blue light, consider giving this software a try.
What's New
Version 4.5: Show semi-transparent personal photos, auto rotate colors, show on second monitor
Version 4.2: Automatic filter fading, add personal photos