This software is intended for TV users to optimize book images. It enables saving text images as JPEG files, cropping images, and adjusting text and background colors.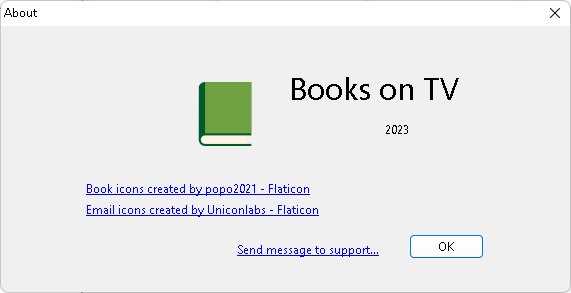 This software is specifically designed to enhance the display of book images on TV screens. The program offers several useful features to optimize the viewing experience. Firstly, it enables users to save images of book text in JPEG format, ensuring compatibility with a wide range of devices. Additionally, the program allows for image cropping, ensuring that only the relevant portion of the book is displayed on the screen.

Furthermore, users have the option to customize the text and background colors of the images, aiming to improve image perception and reduce eye fatigue. This feature is particularly useful for individuals who spend extended periods viewing book images on TV. By adjusting the colors according to personal preferences, users can enhance their overall reading experience.

The software also offers a convenient project management system. Users can save images of each book as separate projects, with each project containing the book's name and the directory where the associated files are located. This organization feature facilitates easy access to the desired book images, minimizing time and effort searching for specific files.

Moreover, the program allows for the convenient saving of image files to external drives. This flexibility enables users to store their book images on portable storage devices and open them on various TVs without any difficulty. With this functionality, users can access their book images on different TVs, providing greater convenience and flexibility in their reading habits.

Overall, this software offers a comprehensive set of features that enhance the display and accessibility of book images on TV. With the ability to save images in JPEG format, customize text and background colors, and easily manage projects and directories, users can enjoy an optimized and convenient viewing experience.
What's New
Version 18.06.23: New version.