Easy Contacts Manager enables effortless storage and management of contact information. The reliable program guarantees smooth functioning.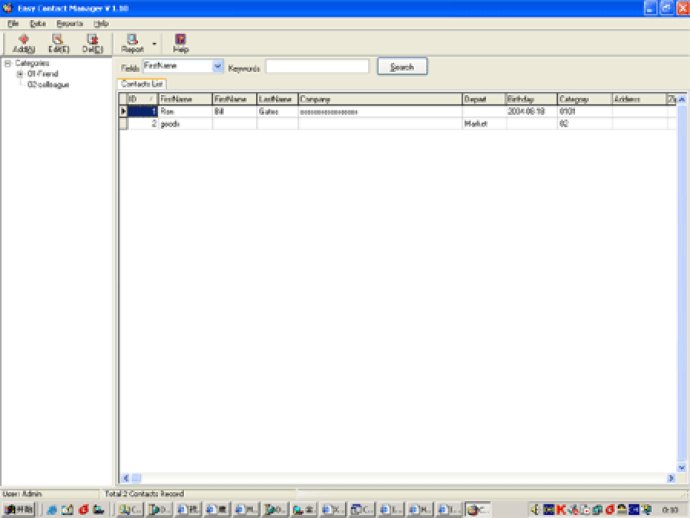 If you're looking for a software program that can help you manage your contact information with ease, then Easy Contacts Manager is definitely worth a look. This program has been tried and tested, and it has proven itself to be a reliable and effective tool for anyone who needs to keep track of their contacts.

One of the best things about Easy Contacts Manager is how user-friendly it is. Even if you've never used this type of software before, you'll find that the learning curve is virtually non-existent. And yet, despite its simplicity, it still has a range of powerful features that make it an essential tool for both personal and professional use.

For example, the envelope and label printing feature is a real lifesaver. With just a few clicks, you can create and print envelopes addressed to anyone in your Easy Contacts Manager. This saves you time and effort, and also ensures that your correspondence is professional and organized.

Overall, Easy Contacts Manager is a great software program that deserves consideration if you need a reliable way to manage your contacts. Whether you're a business owner or just someone who wants to stay on top of their personal life, this program has everything you need to get the job done.
What's New
Version V1.50: N/A
Version V1.39: N/A
Version V1.38: N/A